Upcoming camps
Choose your week
2022
Portugal, dates to be set. 
Magic Carpet Ride
time to fly
It's time to start flying on your Magic Carpet a.k.a. Wingfoil!

We organize a luxury 5-day Wingfoil Camp in Portugal. Next to our luxury guesthouse we have the perfect spot to learn & progress in Wingfoil. Flat water, deep enough for the foil, shallow enough to walk back after a little downwinder 😉 & an ocean spot just 3 minutes by foot.
A great location for a Wingfoil Camp!
Easy conditions, great equipment, freshly made healthy meals, a luxury stay & everything is taken care of.
We even have a masseuse ready to be booked for a relaxing 1 hour massage.
During this week you will learn to understand the full set-up, the wind, wing & foil details you need to become an independent Wingfoiler. Our coach will help you to fly the wing, starting on the SUP & help you to progress on to the foil.
For the more experienced Wing'ers, we can also help you getting some nice jibes, tacks & maybe even a 360 in your repertoire.
Our teaching spot is flat and secured. The ocean however, is just on the other side of the dune & great for the more advanced riders.
Ideally we create a like minded group, full of sporty people from 27 years young and up. This to create awesome friendships to last way longer than this camp.. We have space for 8 people in total. 
We live by our motto during our camps: Let's get Wet!

Are you not sure our Wingfoil camp is the place for you? Worried you may not fit in? Or that the water is too cold? Send us a message with your doubt, let's talk. If you need help deciding, please don't hesitate, just contact us!

What to expect
The spot & weather
Our surf house is located beach front at the Rio Cavado, in the natural park of Ofir. The kitespot is known as Esposende, but we stay on the our side of the river. Which has the best acces to the wingspot, kitespots & beaches.
The area is quiet, we have empty beaches and wooden pathways to get around.
In the summer weekends it can be more busy with local tourists.
The North of Portugal is known for it's Port wine, Vino verde & has the beautiful cities Porto, Braga & Guimaraes.
There are easy flights to Porto from all over Europe, we are only 30 minutes from the airport & 40 minutes from the city.
We will pick you up from the airport on Sunday.
The North-North-West wind starts when the sun is getting strong. From May to September the wind season in Esposende is on. The wind is stable and with the NNW direction you can enjoy both the waves & lagoon.
The thermal winds make the wind-apps unreliable, we hope for at least 4 great windy days. But usually we have more!
The wind starts at lunch time and can be from 13 to 30 knots. We mostly have with 20 knots on the kitespot and get a little extra in the late afternoon. Our main spot in the 'back garden' is usually a few knots less. 
We use wings from 3.6 to 5 m2. 
We love this spot: a river, a lagoon with flat water, tides that change the playground daily & waves on the other side of the dunes!
The river just next to the house is our mainspot for lessons & progression. Flat water helps your progression big time. It will get you on the wing way quicker!
The tides make the lagoon bigger & smaller and shallow & deep. We choose the best conditions for our session to get all the best.
But we also have waves! A real playground for the freeriders & waveriders as you have plenty of space. With the N-NW wind the kickers are fun for the right-front-jumpers. The closest wave spot is only 3 minutes from your bed. Easy, right?!
But maybe the waves are a better fit for your next Wingfoil adventure 😉
We call it: Forever spring!
While the days are sunny & windy, the temperature stays around 20 degrees. Find yourself a spot out of the wind and your bikini or shorts is definitely needed.
In the evenings it cools down, so it's easy sleeping. You'll need a jumper to stay comfy after the sun goes down.
The Portuguese waters are fabulous but fresh. The water temperature stays around 18 degrees. We advice to use 4/3 or 5/3 wetsuit.
What's not included
Your to do list
Our surf villa & spot
looks good, right?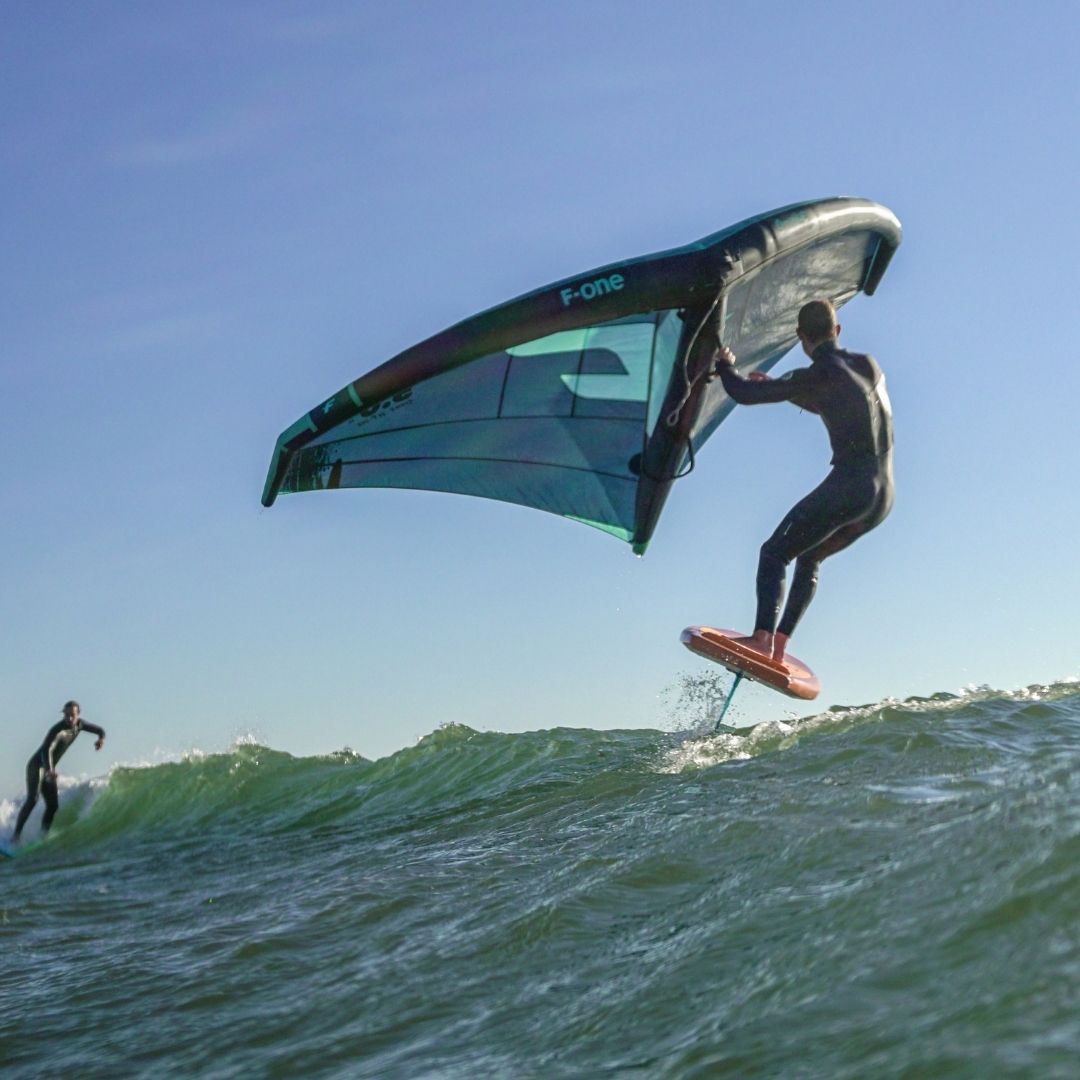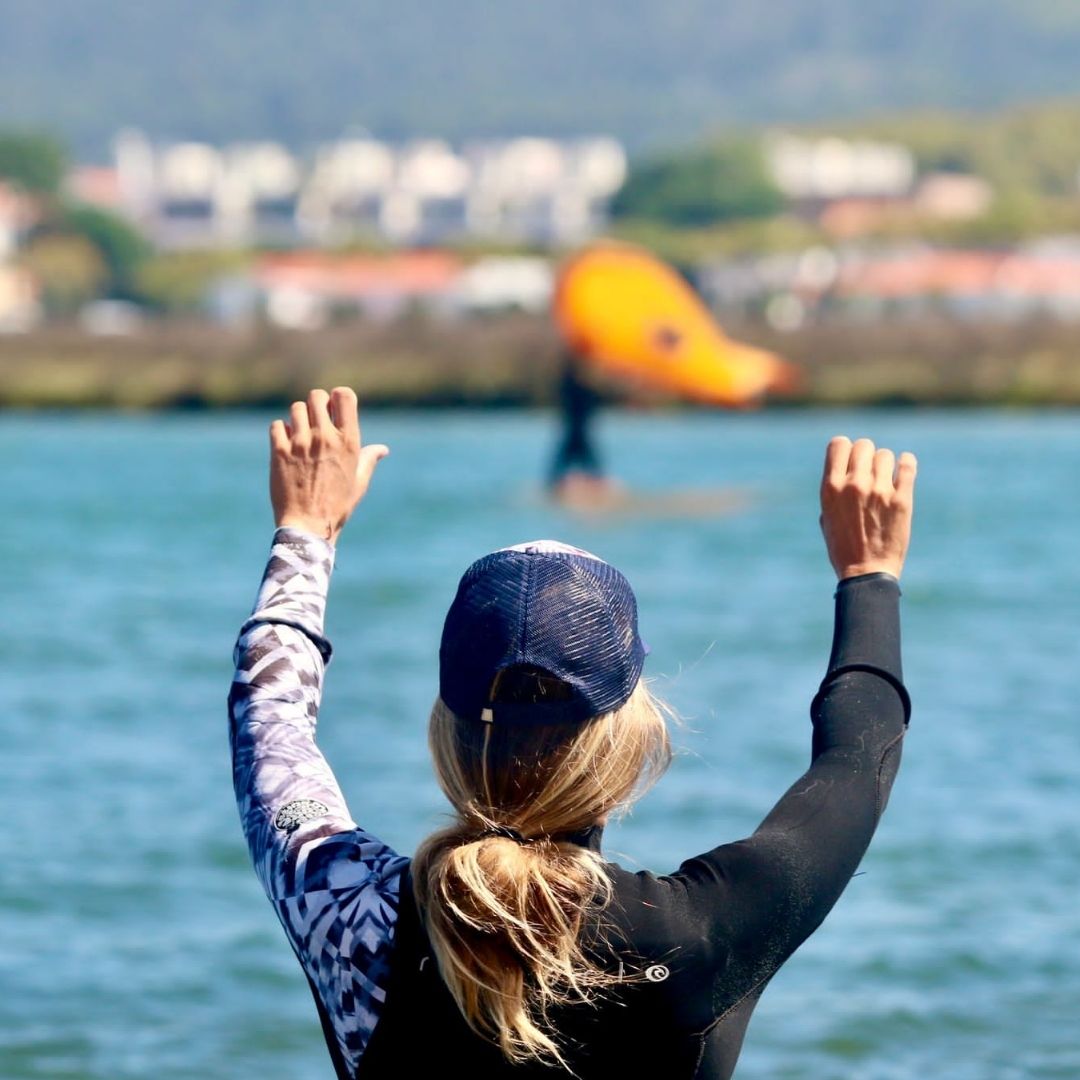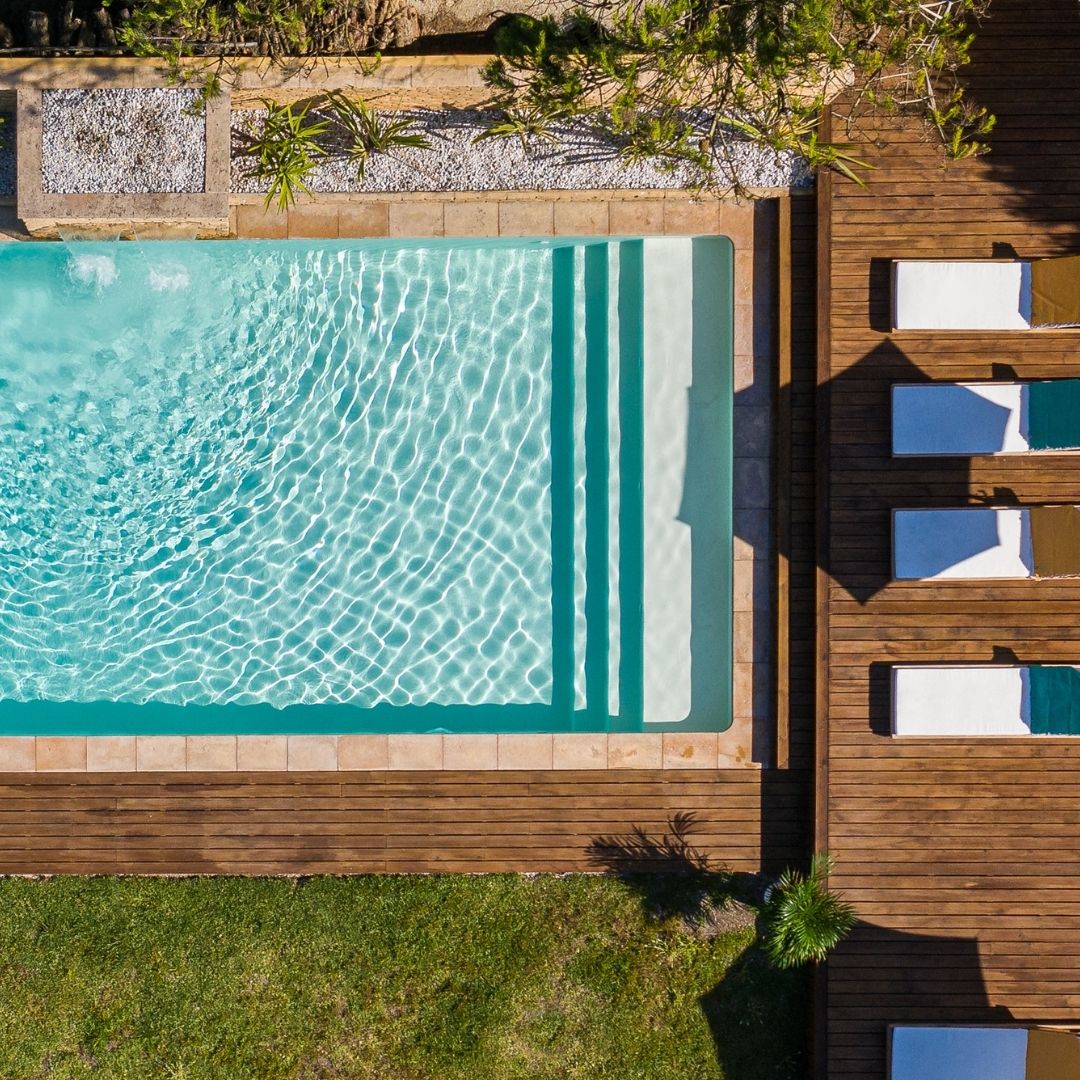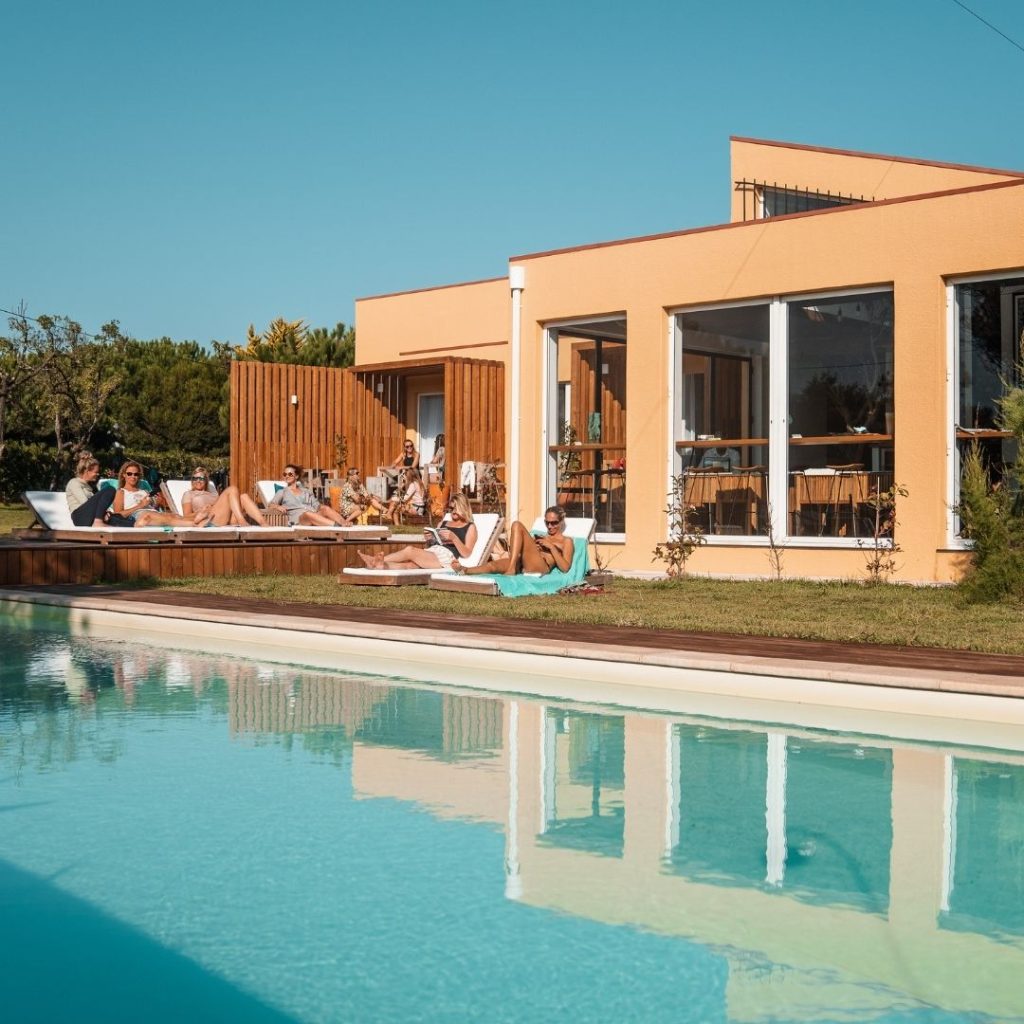 Packs
choose your room & pack
Single or Shared
Room options
Dorm room
Ensuite bathroom
Skyroof
3 Single beds + 1 Double
Towels & beach towels
Amenities
€850
Shared room
Ensuite bathroom
Terrace
Single beds
Towels & beach towel
Amenities
€950
Private room
Private bathroom
Terrace
Double bed
Towels & beach towel
Amenities
€1250
6 hours of group lessons
STANDARD PACK
=
ALWAYS INCLUDED
Private Wing
Private lesson – 1,5 hours
Gear included
€70,-
Buy your gear
Wanna buy your own set to use during & after the camp? We have some good deals!
Our camp always includes 6 hours of group lessons & a progression plan
Massage
60 minutes
Full Body
Ayurvedic
€45,-
Wakeboarding
20 minutes
Behind a boat
Twintip or foil
€37,50
Wingfoil
1,5 hours
Group lesson
€45,- p.p. (minimum of 2 people)
Extra yoga
1 hour group session
€10,- p.p. (minimum of 5 people)
1 hour private class
€40,-
Extra dishes
Dinner upgrade
3 courses
Starter+main+dessert
€35,- for the week
Can I come all by myself?
Yes Please do! Most of our guest are 'solo' travellers at the beginning of the week. You will make friends here before you know it 🙂
What wetsuit do I need?
The Portuguese waters can be freshhhh! p: 
We advice a 4/3 or 5/3 full suit.
For SUP you could use a shorty or swim wear.
Tip: Bring your own wetsuit. We have plenty but there's nothing as comfortable as your own 😉
I have a special diet. Can I join?
In general our locations are GREAT at providing all guests with delicious foods, even if you vegan, glutenfree, lactose free, allergic to bananas etc.
To be sure, please let us know your diet in your booking form (and be specific). We want to be sure we can provide to our standard.
Can I book private lessons?
Yes you can! The standard lesson packs include group lessons.
If you want a private instructor, just tell us; we will make it happen 🙂
Private lessons can be booked as an extra.
What does a typical day look like?
Hmmmm, it could be:
8 AM yoga on the deck
9 AM breakfast
Chill at the pool / / Sup
1 PM lunch on the terrace
2 PM Wing party on the spot!
5 PM shower / aperol / nap
7 PM dinner time
10 PM sleep / party / party in bed
(most nights everyone is so tired and just wants to sleep at 10. It's funny what the water does to you..)
But it could also be:
7 AM sunrise SUP
9 AM breakfast
11 AM Surf session
1 PM Lunch
2 PM Wing on the river
8 PM Dinner by the fire
10 PM Party night!
My flight arrives after 7 PM..
No worries! Uber is about €35 or we can arrange a taxi for your pick-up for €50,-. 
We will keep a plate for you, if you're still hungry. 
The real deal starts on Monday morning, we look forward to meeting you!
Do I bring my own wetsuit?
Your own is usually the most comfy, so if you have one and you like it: Please bring it!
If you don't have one: We got you!
Do I bring sunscreen?
Absolutely! 
The wind might take out some of the heat, but the sun is strong. Bring sunscreen for your face & body to keep you protected during sessions & at the pool. 
Can I prepare myself for the lessons?
Yess!
We love the way you think. There are lots of YouTube videos about wingfoiling & the basics. You can check out these to get the progression started! It's great to understand some of the theory before trying.
You can start training your upper back & arms if you want to be sure you can hold the Wing for long, when your technique is still lacking 😉 But that's just a bonus!