Last minute
Kitesurf Camp Portugal
11 to 18 September
– all levels –
All in-luxury-camp
Luxury Stay
Get Comfy
Private, Shared or Dorm rooms with ensuite bathrooms.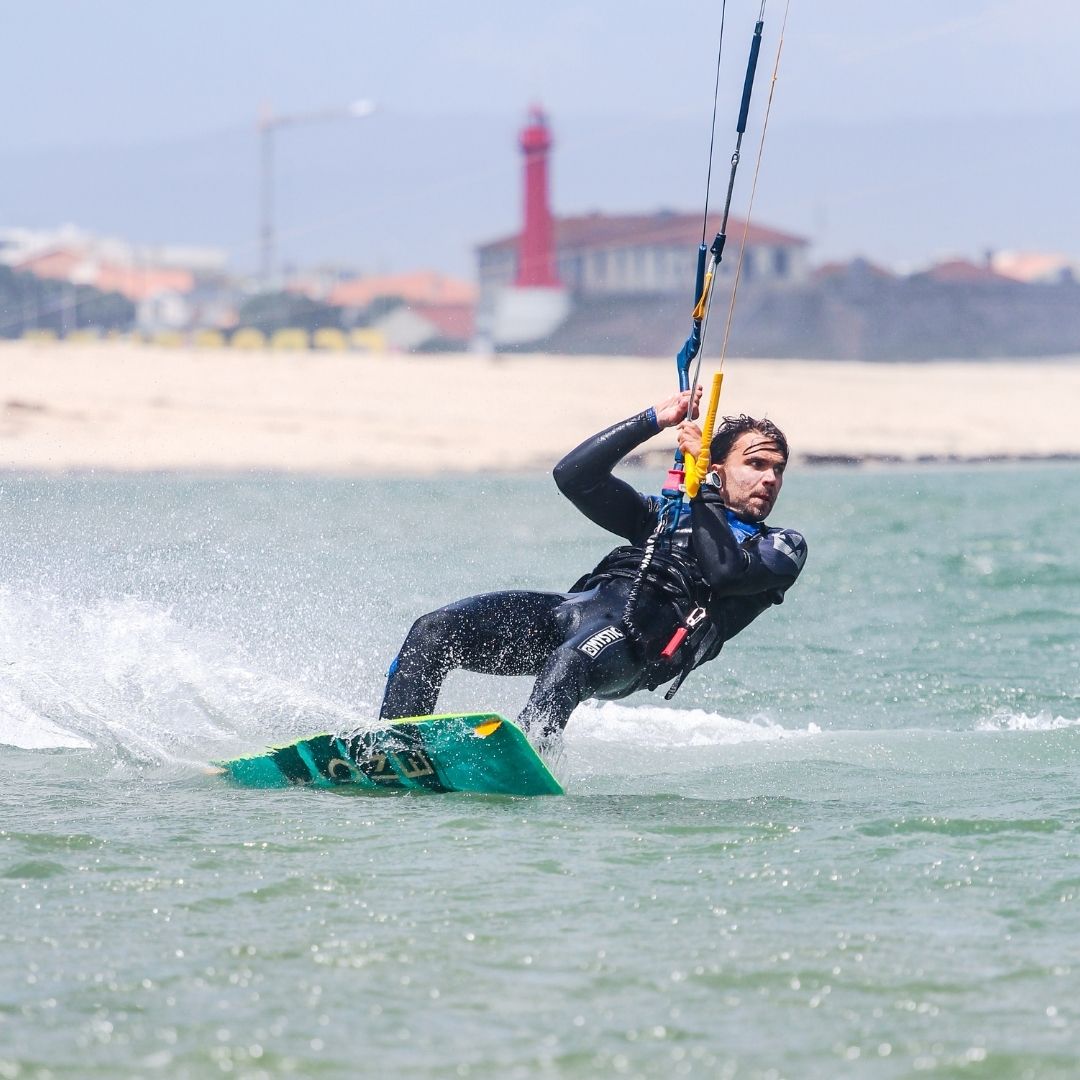 Flat water Spot
Progress!
Easy conditions for beginners, great to work on your tricks!
Healthy food
Fuel up
Good food, good sports, happy body = happy mind.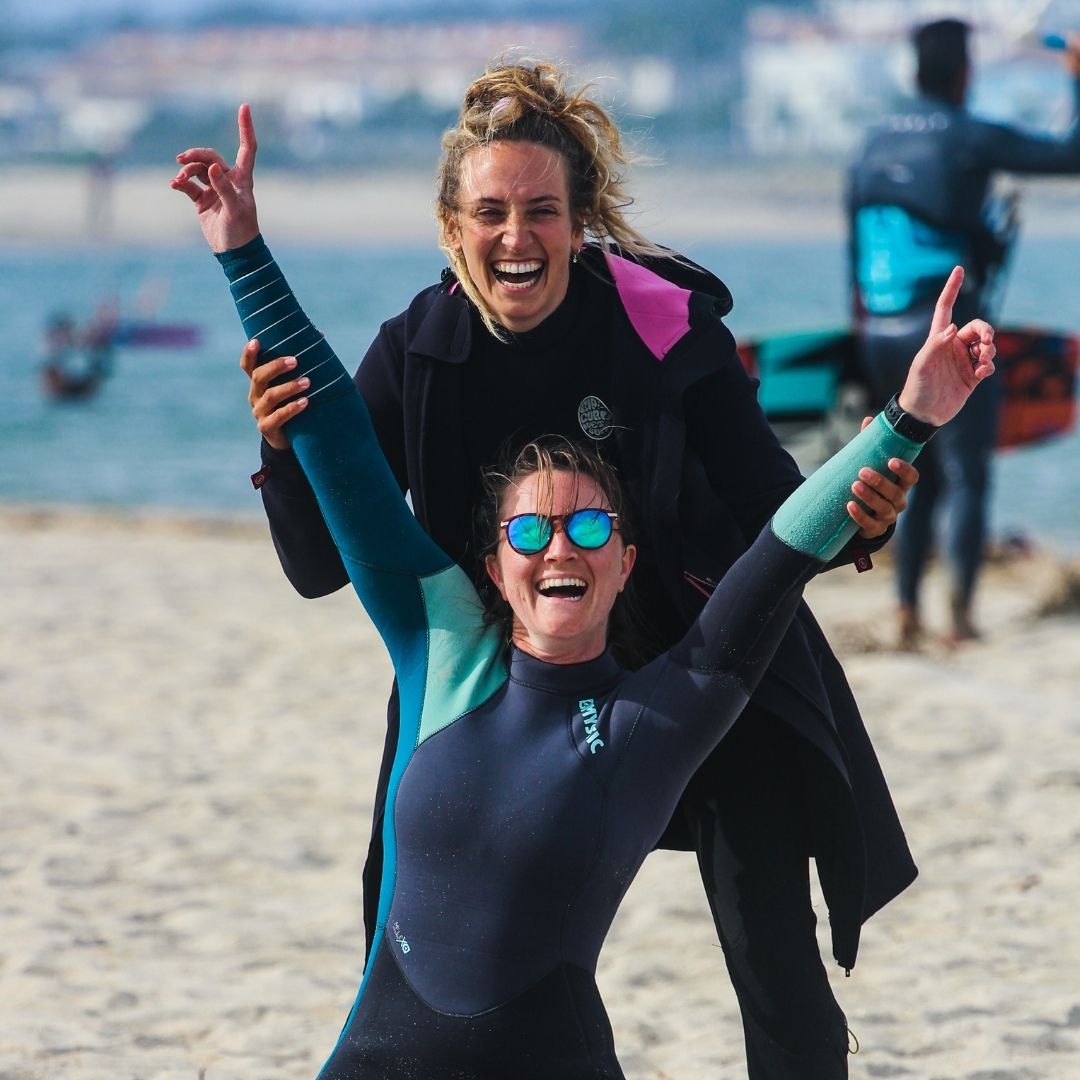 Join the crew
Shredders
Meet new kite buddies from all over Europe!
Wanna enjoy a kitesurfing luxury holiday, with great food, a beautiful stay, yoga classes & basically everything taken care of for you?
We pick you up from Porto airport on Sunday and bring you back one week later; fresh, fit & with a suitcase full of memories!
Start the morning with a delicious breakfast, with fresh juice & bread, fruits, yoghurt, eggs, great coffee (and cappuchino's ;)) & of course some local delights (who said Pastel de Nata……?)
Some days we start with yoga, some days we just relax, but for sure we get some action! Around lunch the wind starts to blow, happy session ahead! Our main spot is just a 10 minute walk from your bed. How AWESOME is that?!
Your instructor/coach will help you to progress everyday & you wíll get some photo proof to proof it 😉
Besides our kite sessions, we do a little surf SUP tour, enjoy a port wine tasting & fado music, go for bike rides, beachwalks, sunsets, sunrises (…) & way more.
You will have all the time to relax ánd all the time to play in the water.
Book your spot and we will see in Portugal soon!
Book your flight (to Porto) & let us know your arrival time. We will be there!

Hoping to meet you soon!
Love, Margot
Néver Too Wet to Shred -> Let's get Wet!
All levels are welcome, all genders, all nationalities. As long as you are ready to have an awesome holiday!
We focus on 25 to 45 y/o kitesurfers(to-be) to maintain a nice balance in the group.

Choose the pack for your level
Beginners
– 10hrs of duo lessons, all gear included €300
Semi-beginners
– 7hrs of duo lessons + gear rental to keep riding after – get independent and go! €325
Advanced = Standard pack
– Always included, group coaching. Work on your tricks, confidence, safety & fun = free
Advanced+
– Full gear rental for 1 week €200
Secure your spot & book NOW!
Dorm room
Ensuite bathroom
Skyroof
3 Single beds + 1 Double
Towels & beach towels
Amenities
€850
Shared room
Ensuite bathroom
Terrace
Single beds
Towels & beach towel
Amenities
€950
Private room
Private bathroom
Terrace
Double bed
Towels & beach towel
Amenities
€1350