€150 discount on your booking
-or-
€100 DISCOUNT & donate €50 to charity
Give me that sweet
Black friday deal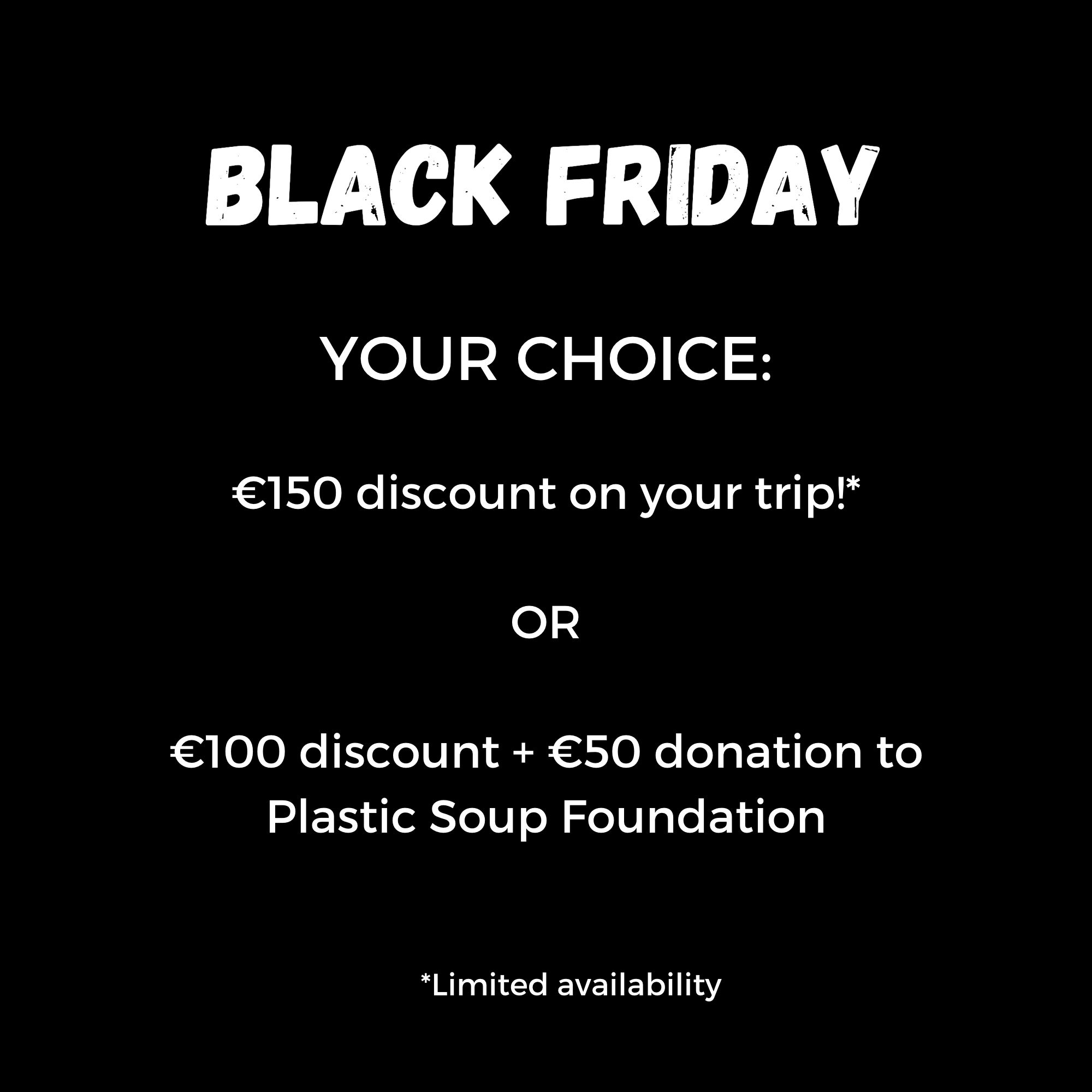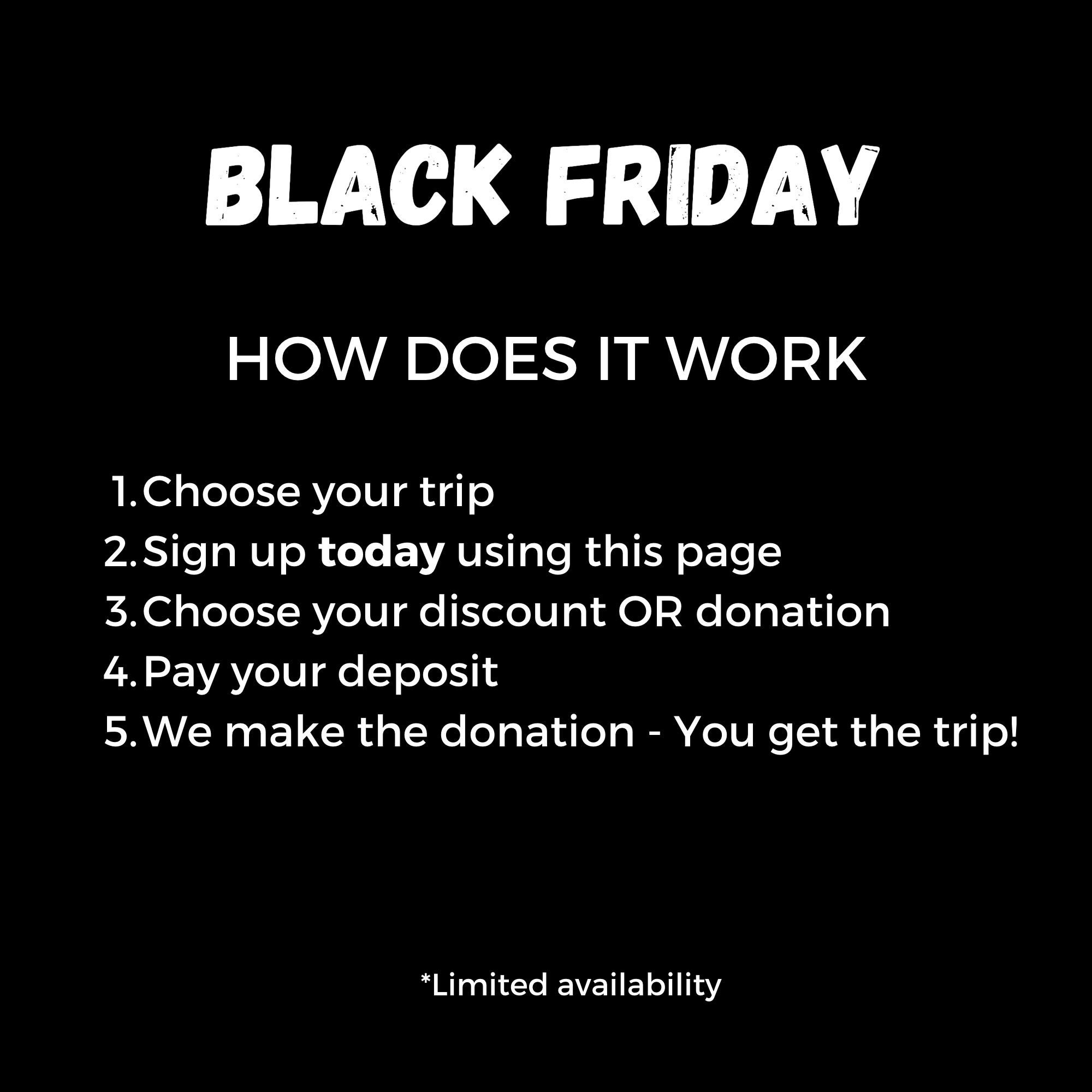 As Black Friday tends to get a bit crazy sometimes, we didn't wanna NOT give you a deal.. but we also didn't want to contribute to the mania without adding a brief moment of reflection.
We believe in spending money on experiences rather than stuff (even though our kite gear is definitely stuff) and giving back to this beautiful planet Earth we love so much. We decided to add something to our Black Friday Deal to not júst promote consumption but also promote awareness.
BUT we like to give yoú the choice.
Either you get a great deal or an extrèmely good deal. Both are awesome and 100% okay. 
€150 discount for you
OR
€100 discount for you + a donation of €50 to Plastic Soup Foundation. 
Choose whatever feels best for you.
If you want to donate (a smaller amount); please let us know how we can help!
We will make the donation this Saturday and share the results. All.bits.matter.
No matter what you choose; we hope to see you soon! Let's share the stoke and make memories in 2023.
And let's add a little magic to Black Friday!
Love, Margot
Néver Too Wet to Shred
donate 
Plastic Soup foundation
"With our work, we focus more and more on the link between plastics and human health. Our dedicated campaigns in microplastics and plastic pollution are directly related to this. Next to this, we see educational activities as one of our most important pillars; because children are the future. And last but not least: we like to expose where the problems lie, especially within the industry and the government!"
Kitesurf Camps/retreats/safaris 2023