THE ULTIMATE WIND EXPERIENCE
- 8 to 15 June 2024 -
- 5 to 12 October 2024 -
Early Bird Deals online NOW
€75 discount if you book before the 1st of November
🌬️ best spots & wind of Egypt
✨ All-inclusive & Care free
Join our next Safari
Let's discover
IMAGINE: Waking up surrounded by the beautiful Red Sea. Captivating sunrises, crystal clearest azure water & prime kite spots to discover..

An exciting week awaits.. full of sessions, delicious meals, a comfortable stay on our luxury yacht, exceptional staff & lots of progression! During the safari we will go from spot to spot by yacht, chasing optimal conditions, the ultimate sessions & all the good vibes.
Arrive on  Saturday 2nd of September at our beautiful luxury yacht, in the port of Hurghada to unpack and meet the group. Depart the following Saturday sun-kissed, energized, relaxed & hopefully with a suitcase of memories and new friends.
This Safari caters to all levels, nationalities & genders. Our aim is to create a like minded group, full of adventure-chasers aged 28 to 45 (at heart). This is to create awesome friendships to last way longer than this camp.. A total of 25 spots are available..
You can choose your room, add-ons & extras as desired.
Wingfoilers are warmly welcomed!

Uncertain if our Kite Safari is the place for you? Worried you may not fit in? Or that the sun is too hot? Send us a message with your thoughts, let's talk. If you need help deciding, please don't hesitate, just contact us!
7 nights on a luxury premium yacht
Cruising the best spots of the Red Sea
All breakfast, lunch, dinner, dessert, snacks & fruit
Unlimited coffee, tea, soft drinks, juice & water
Theory, Progression & Trick clinics
Beach assistance & boat rescues
Airport transfers (Hurghada)
Photo proof of your week
3x yoga/stretch classes
No-wind activities: Snorkeling, wakeboarding, jacuzzi chillings, sunsets, games, a beach party & much more
Marine & Coast guard fees
The best & most friendly crew we could find ♡ 
Your flight to Hurghada airport
Entry visa Egypt – €25
Crew tip (obligatory) – €90
Travel/Sports insurance (obligatory)
Alcoholic beverages – bring your own! 
Early Bird Deal – Now – €75 discount on your booking (book before 1st of November)
Beginners: Lesson pack – 12 hrs duo – €450
Semi Beginners: Lesson+Rental pack – 4 hrs + gear – €575
Rental pack: Kites + bar + twintip + harness – €425


⋅

Beer pack (25 beers) – €50
Wine (per bottle) – €15
Diving – when no wind – €65
Your Bucketlist Adventure
Kite Safari Egypt
For all levels & Wind enthusiasts
This is why we love this spot so much:

The wind and water conditions cater for all types of freeriders, kite & wingfoilers & advanced kiters.
Flat offshore spots are the ultimate freestyle playground, shallow sandy lagoons are the best for beginners & semi-beginners and the never ending blue gives space to all wingfoilers, kitefoiles & freeriders enjoying their freedom.
We have packs available for lessons & gear rentals. Coaching for independent riders is always included. See below.
Lessons or gear
Packs & Add-ons
Advanced
Standard Pack = Always included
Independent Riders
This pack is always included for all (independent) riders
Including:
– Spot introduction & beach assistance
– Surveillance & boat rescues
– Theory & right of way talks
– Coaching on tricks & style
– Photo proof!
We offer group coaching sessions & clinics.
Wether it's toeside riding, your first jumps, higher jumps, backrolls, frontrolls, raleys, heliloops, kiteloops or strapless jibes & tacks, we got you!
The coaching will adapt to your previous experience and skills. Be pro-active in order to get the most progression going!
No gear is included in this pack.
We also offer private lessons per hour for upwind riding, kitefoiling, wingfoil. Please book in advance (booking form)
Beginners
€450
This pack includes 12 hours of Duo lessons
Including:
– Your gear setup (harness, helmet, impact vest)
– Duo lessons with an awesome buddy 🔥
– An experienced instructor
– The right gear for the wind & your level (kite, bar & board)
– 1 instructor, 1 kite, 2 students
– Boat rescues
– Cheerleading by your new kite friends ;)
Learn kitesurfing in dream conditions! 🤩
This pack adapts to your previous experiences and is suitable for complete beginners to bodydrag level kiters. We will find you the right buddy!
Semi-beginners
€575
This pack includes 4 hours of lessons & gear rental
Get Independent!
Including:
– 4 hours of lessons with instructor (private or duo)
– Your full rental pack (harness, helmet, impact vest, kite, bar, board) – matching the wind conditions & your level.- Boat rescues
– Surveillance & beach assistance
For all kitesurfer who are almost ready to go independenty, but just need a few more hours to practice with an instructor in a safe way.
This 4-hour-lessons- pack is designed to work on your independent riding skills. Waterstart, ride, stop -> ride upwind -> Safely launch and land your kite.
After 4 hours you are ready to rock & discover the Red Sea by yourself!
Pre-booking price = Non-refundable 
Advanced+ Gear
€425
This pack is for independent riders only
Including:
– The standard Advanced pack
– Waist harness
– Twintip in your preferred size
– Kite & Bar (adapted to the wind)
Do you like to travel light? Well here you go; just bring your water wear & sunscreen, we bring the rest!
You need to be fully independent for this pack, meaning: Stable upwind riding, Safely land & launch the kite, knowledge of Right of Way rules.
*Pre-booking price = Non refundable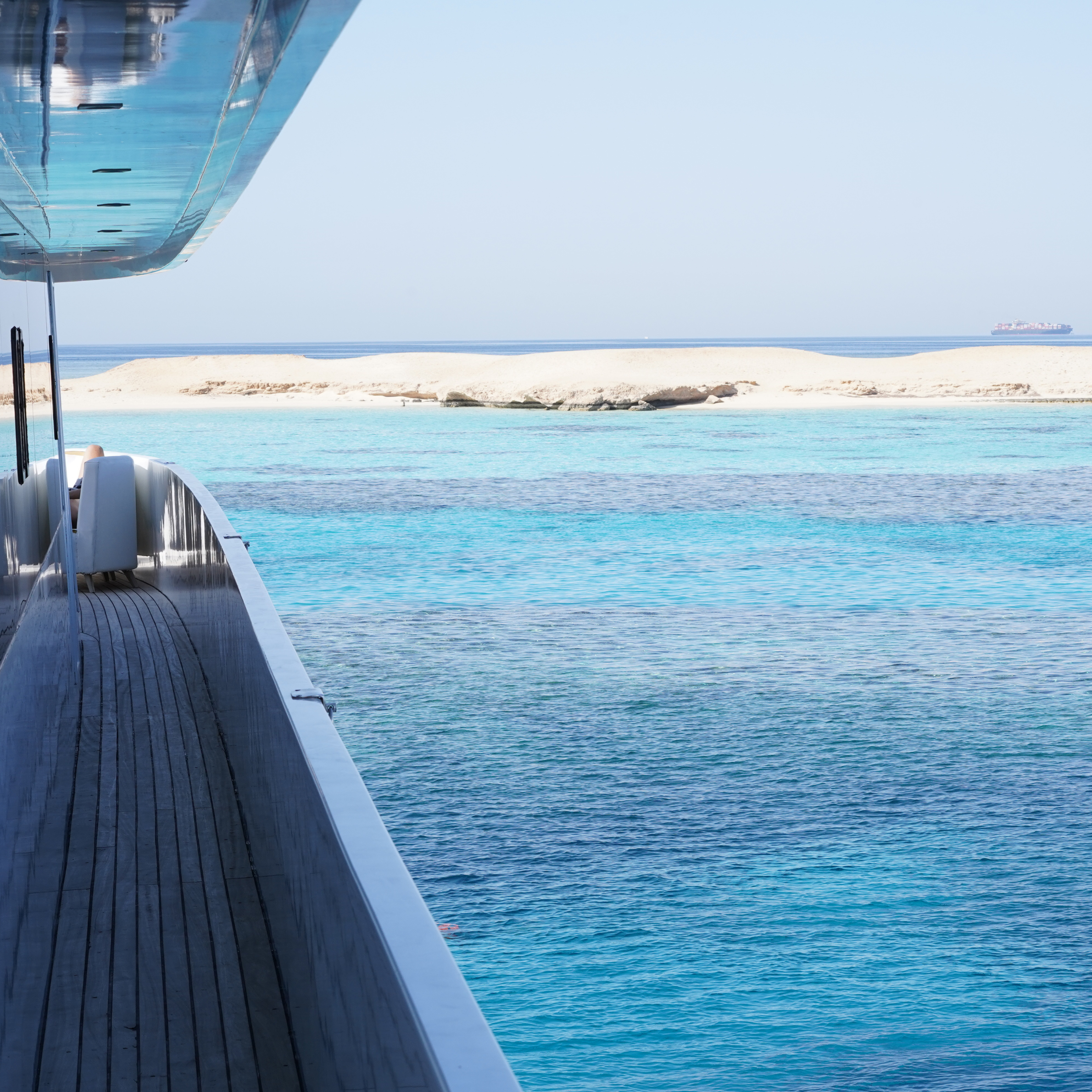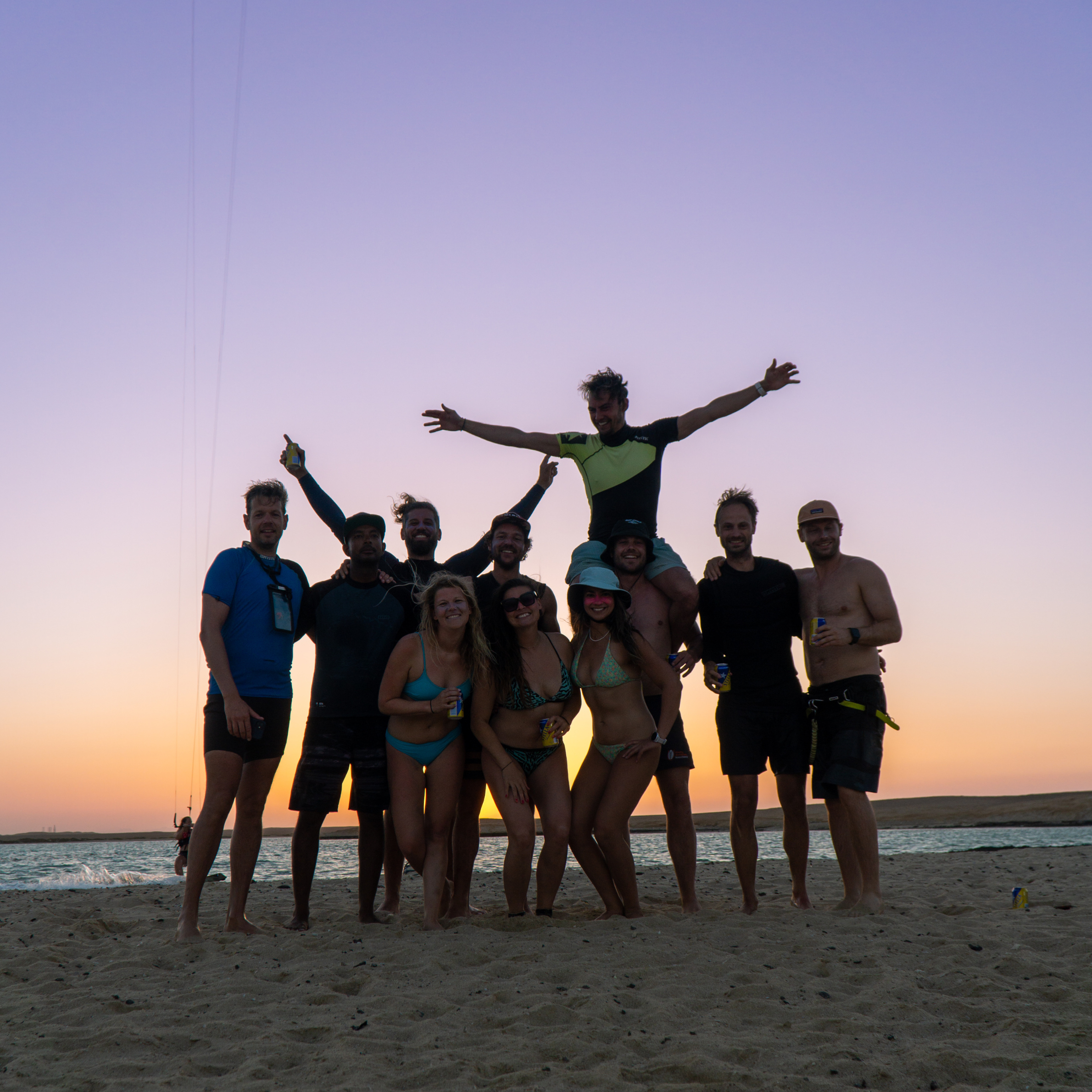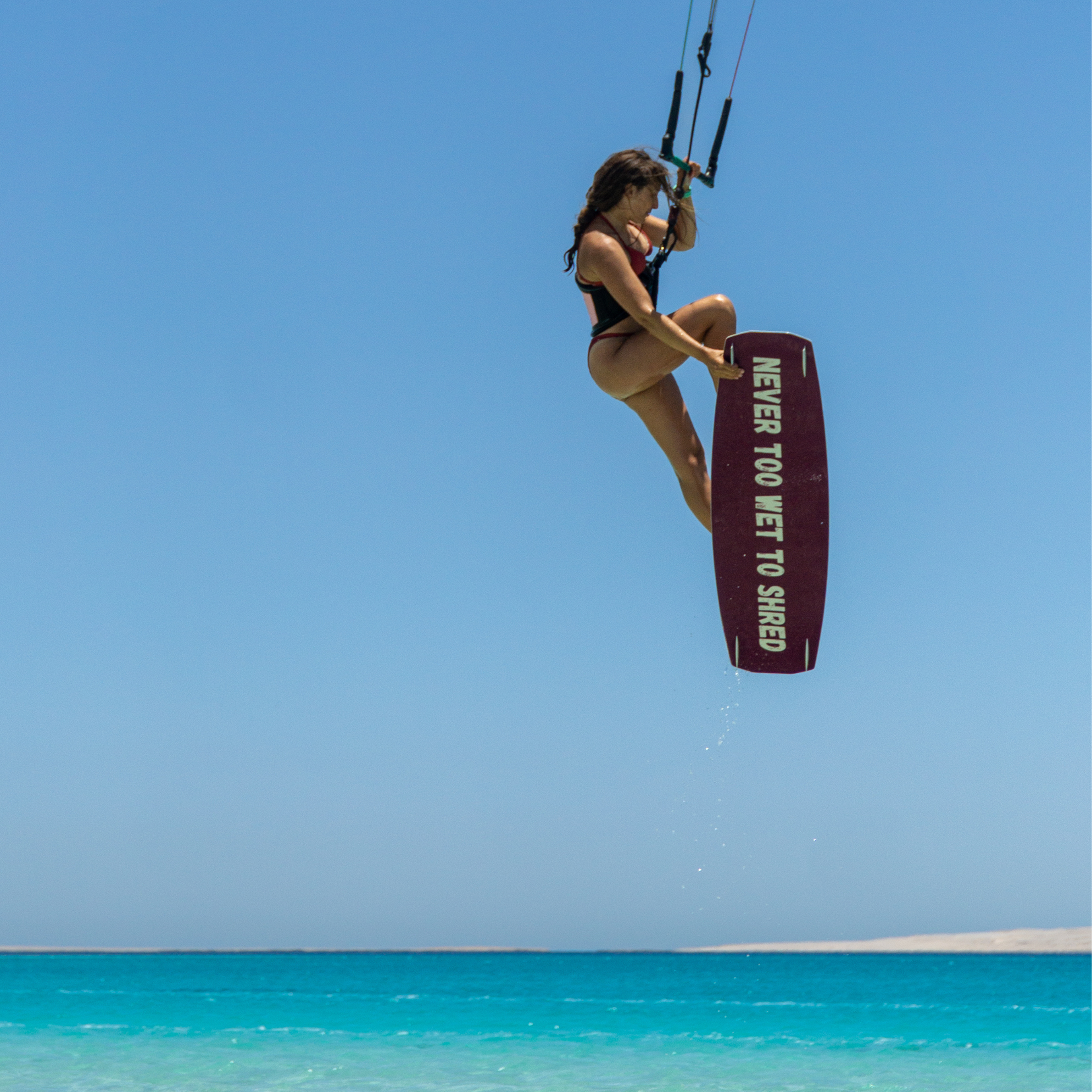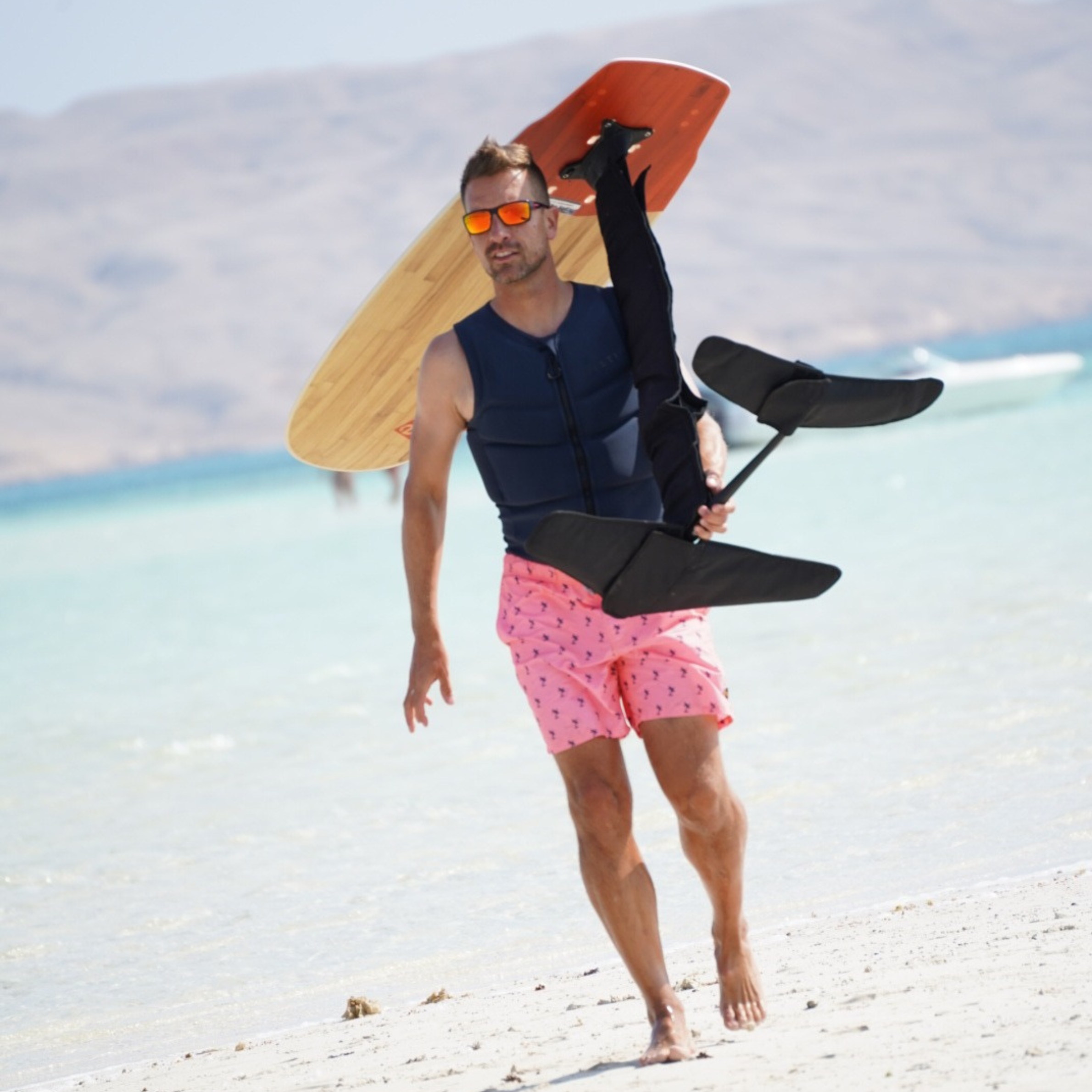 Rooms & Suites
choose your stay
Single or Shared
Room options
ALL CABINS HAVE THEIR OWN
Shower & toilet (ensuite)

Towels & robes

Aircondition

Fridge

Windows

Daily cleaning
Sea twin/double
Spacious room at one of the higher decks.
€1425 p.p.
Double Suite
Top deck suite – the ultimate views
€1495 p.p. (double bed only)
50+ UV Lycra
Protect yourself from the sun with our longsleeve White Lycra.
Last sizes available in S & M (unisex)
€35
Beers included
Enjoy a cold beer after your sessions?
Make sure we bring enough for you too.
For €60 you can plenty of nice cold beers during the Safari.. sounds good, right?
€60
(wanna drink more than 25 beers? you can order 2x the Beers Included)
Prepay Crew tip
Don't wanna bring cash or don't like to handle this later? Just click the – Prepay the Tip – button in the booking form and we will handle it for you.
€90
Are you Ready to join?
Follow your to do list
What's not included
Something to keep in mind
There is an obligatory tip for the boat crew of €90,-, to be paid at the end of the week.
If you prefer to handle this in advance, we can take care of it for you too. Please let us know in your booking form. You are of course welcome to tip more when you wish.
What to expect
The spot & weather
Our luxury yacht is waiting for us in the Hurghada Marina, close to Hurghada Airport. Quick flights to and from many different cities in Europe. We will be cruising the Red Sea for one week, finding all the pretty spots, the best wind & amazingly blue waters.
The Red Sea is known for it's warm, clear waters, while blowing steady winds year round. With 80% chance of 15 to 25 knots each day, we are looking forward to a week full of sessions.
We will be kiting from sunrise to sunset, riding the prettiests lagoons & secret spots.
Saturday 
You will be arriving HOT! Our driver is waiting for you with a pink TWTS sign, you might meet some of your new kite buddies right away! We are welcome at the boat from 4 PM. In case you arrive earlier, we'll store your luggage on deck and show you some nice restaurants around the corner. We have a chilled drink waiting for you on arrival.
8 PM our first dinner! So many new faces, luckily there is good food to start with ;)
We stay in the marina this evening. Feel free to look around!
Sunday
The adventure begins! While you are still sleeping, the boat departs the marina with sunrise. While we are having breakfast, the boat docks at our first spot. After a briefing & introductions, we are ready to rock!
10 AM – first session
1 PM – lunch time
2 PM – small nap & coffee
3 PM – kite till sunset
6 PM – have a nice drink on the beach while packing up your gear.
8 PM – dinner! (with desserts)
Should we wake up at 6  AM for a sunrise session tomorrow?
Monday/Tuesday/Wednesday/Thursday
Let's check some more spots! After our spot briefing, it's time to discover! How you found your favorite place yet?
Kiting from 6 AM to 6 PM – all day – every day
We try to do a nice downwinder (Advanced) on our way to the next spot.
Friday 
If we still have the power, we wake up for 1 last sunrise session at our favorite spot. We can still kite from 6 AM to 3 PM this day. Let's consolidate your new tricks!
Around 3 PM we start heading back to the marina. Our last dinner is on the boat. After packing up your gear & bags, it's time for a gooooooood-bye party! We'll go for a dance at one of Hurghada's clubs & dance away the sore muscles ;)
Saturday 
9 AM Breakfast
11 AM Depart the boat…
Sad, tired and happy at the same time. It is time to say goodbye to your new best friends.
We have to empty the cabins after breakfast, but can leave our luggage at the deck until your transfer leaves. We know a nice beachclub to chill or can show you a nice kite station for 1 last day of kiting, if you have a late flight.
We will sort out the details the day before. No stress!
The windy is blowing year round on the Red Sea, with a peak in May to October.
Expect daily winds in the morning & afternoon, from light sessions to 25 knots.
Egypt can be considered a freestyle heaven with it's many shallow lagoons, warm waters & steady winds.
Wind stats for June & September is 80% chance of wind.
Advised kite sizes go from 7m to 15m, depending on your level and style.
We will be checking different spots and lagoons during this kitesurf Safari, but they all have flat, warm water & all the space to play around and progress.
Chill at a desert island, nap at the comfortable boat while keeping an eye on your friends who are shredding it, go snorkling or just eat-sleep-kite-repeat.
Lessons start in shallow waters.
We have boat surveillance for all and easy learning & progression conditions.
Sun, sea, salt
It's hot, warm & salty this week and you will love it! Pack your sunscreen (50+), zinc, lyra & swim suit, because that's about all you will be wearing this week.
The water is about 30 degrees, the air temperature about the same.
You can bring a 2mm shorty for sunset sessions if you get cold quickly, but thicker will probably be too hot.
Sunglasses, hats & leggings are often needed too, as we will be in the sun a lot. Soak up the sun and you will be completely relaxed and tanned after a week of kiting in Egypt.
What makes us different…

Well,  that is a hard question to answer because we know a lot of other really cool cruise organisations. What we try to do though, is take real care of everything. We like to make sure you only have to show up and enjoy. We will take care of all transportation, all meals, the planning, activities, the group atmosphere, your progression and mostly; we will do everything we can to keep everyone safe, healthy & happy.  
We value respect & kindness and ask you to treat our staff with that same manner. If you let us do our thing, you will get to do your thing in the best way possible :)
Ps: We have an awesome team of highly experienced & skilled hospitality/kite/boat professionals.
Pss: The whole is crew kind & respectful and will always try to help where they can. 
Our view & spots
Pretty perfect, right?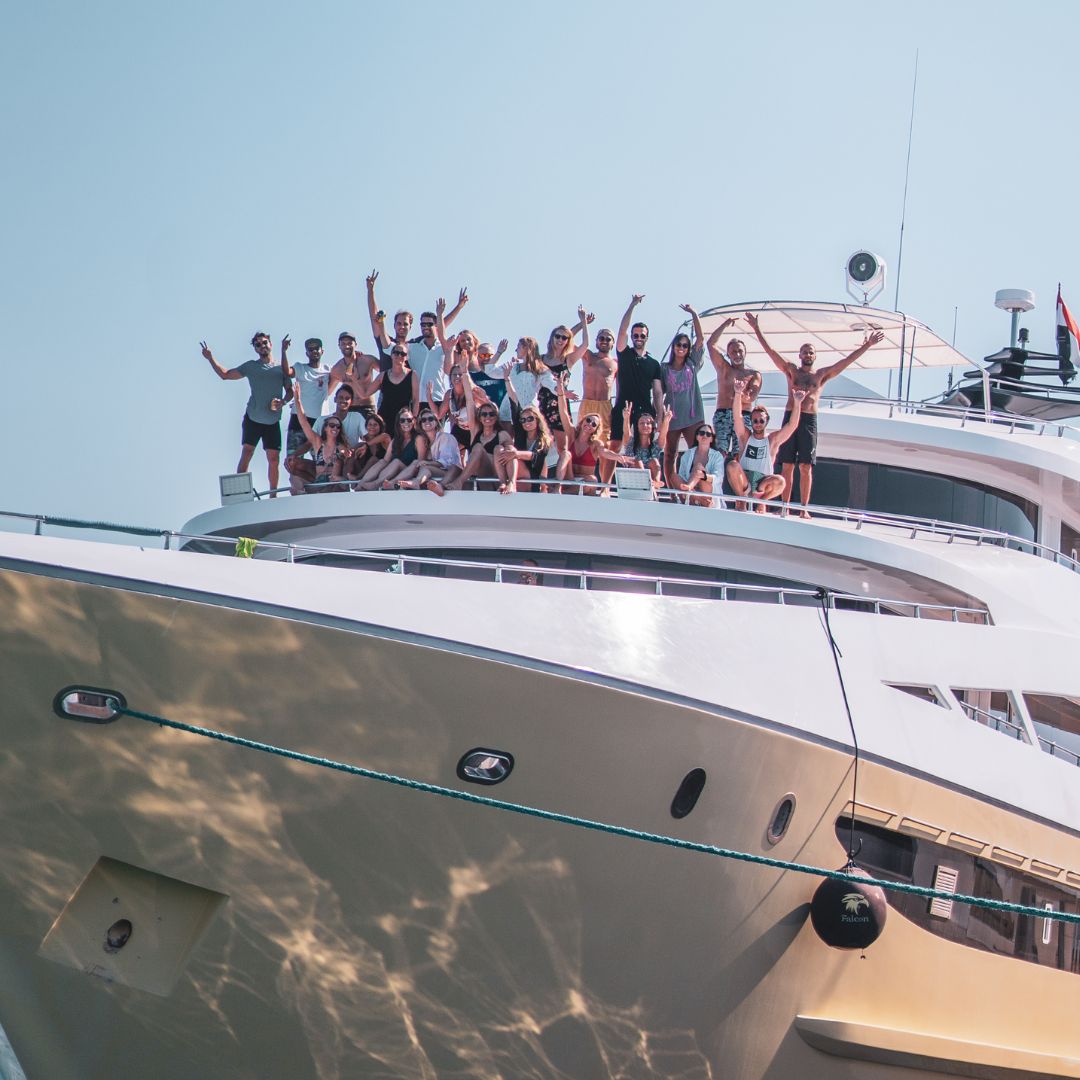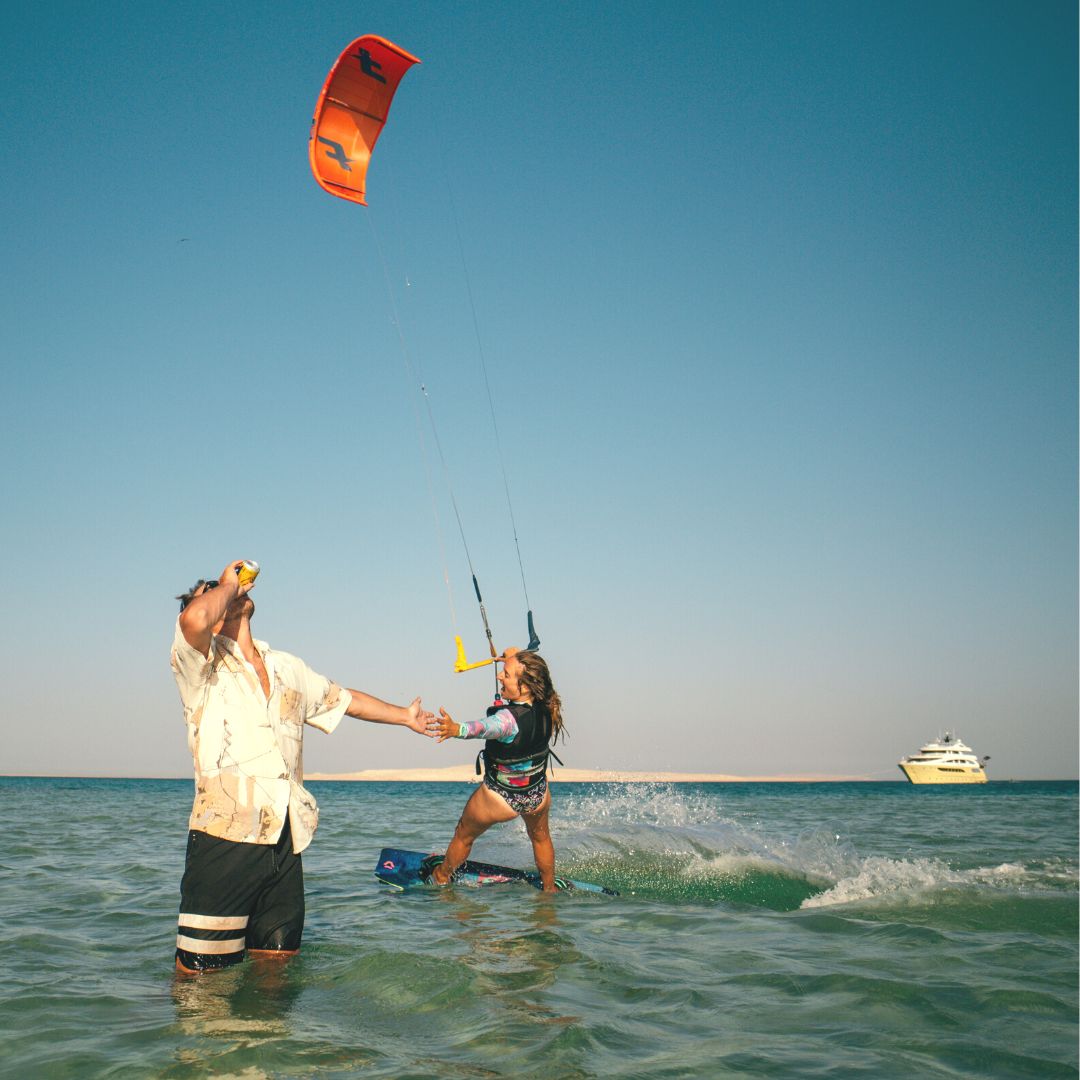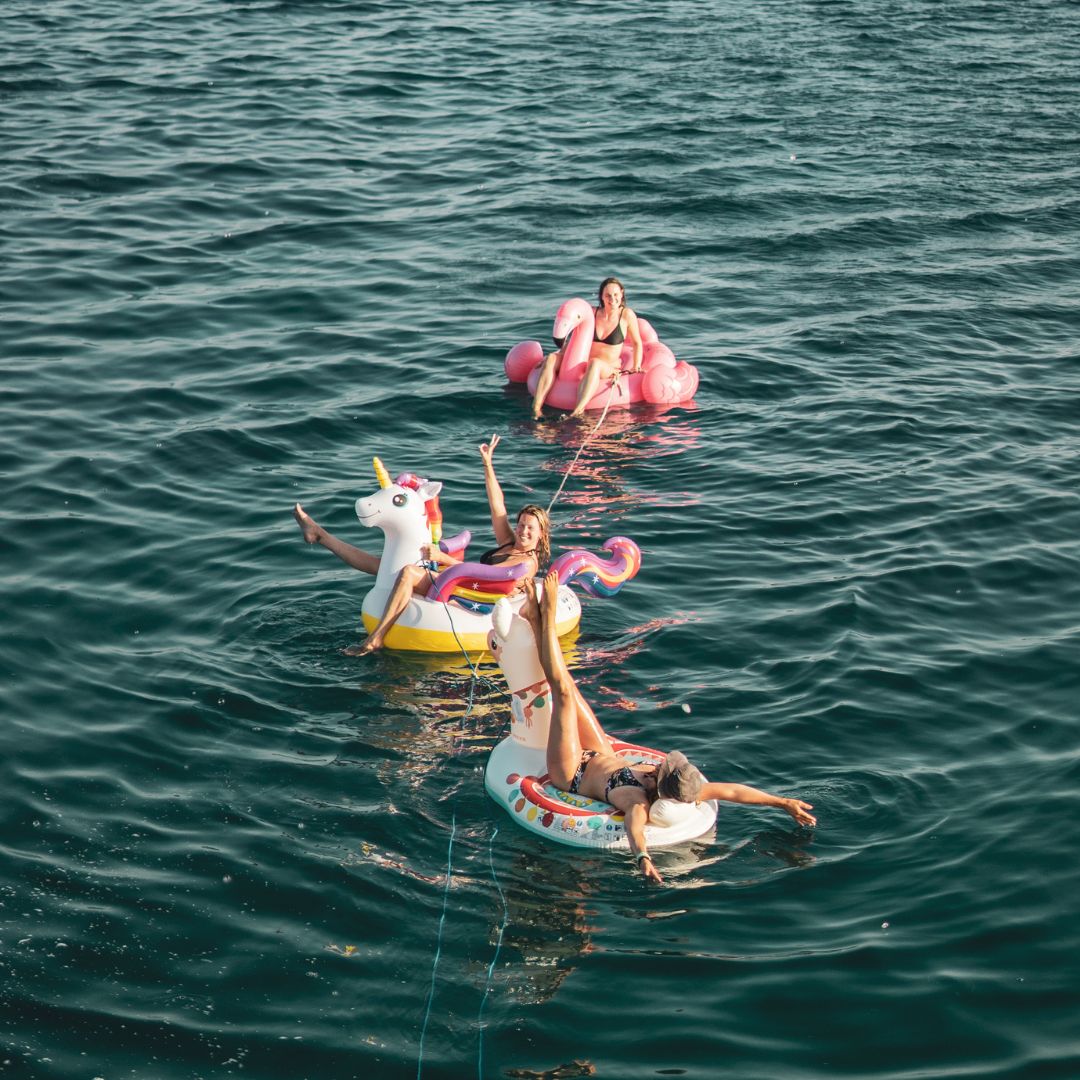 FAQ
For the kitesurf camps
Can I come all by myself?
Yes Please do! Most of our guest are 'solo' travellers at the beginning of the week. You will make friends here before you know it :)
What wetsuit do I need?
Probably NONE. But, if you get cold easily you can bring a 1 or 2 mm swimsuit.
We do advice you to bring lycra's, leggings and sunhats. The sun is shiny & strong!
I have a special diet. Can I join?
In general our locations are GREAT at providing all guests with delicious foods, even if you eat vegan, glutenfree, lactose free, are allergic to bananas etc.
To be sure, please let us know your diet in your booking form (and be specific). We want to be sure we can provide to our standard.
Can I book private lessons?
Yes
you can! The standard lesson packs include
duo
(kite) lessons.
If you want a private instructor, just tell us; we will make it happen :)
Private lessons can be booked for €65,- per hour.
What does a typical day look like?
Hmmmm, it could be:
8 AM yoga on the deck
9 AM breakfast
10 AM Session 1
1 PM lunch in the shade
3 PM Kitesurf party on the spot!
6 PM shower / aperol / nap
7 PM dinner time
10 PM sleep / party / party in bed
(Some nights everyone is so tired and just wants to sleep at 10. It's funny what kiting does to you..)
My flight arrives after 7 PM..
No worries! The boat won't leave the harbour until very early Sunday morning.
Let's meet before midnight, just to be sure. We will ask for your flight times 2 weeks before the safari.
Do I bring my own harness?
Your own is usually the most comfy, so if you have one and you like it: Please bring it!
If you don't have one: We have one for your lessons!
Do I bring sunscreen?
Absolutely!
Loads. Bring sunscreen for your face & body to keep you protected. Zinc, Factor 50, leggings. The more the better ;)
Can I prepare myself for the lessons?
Yess!
We love the way you think. There are lots of YouTube videos about kitesurfing & the basics. You can check out these to get the progression started! It's great to understand some of the theory before trying.
You can start with the wind window & safety, which are important to understand :)
Duotone has a great library of video's (for all levels) but you can start HERE