Upcoming camps
Choose your week
April 2024
Portugal, 28th of April to 5th of May
Early Bird Deal = €75 discount*
.
*Book before 1st of November 
September 2024
Portugal, 8th to 15th of September
Early Bird Deal = €75 discount*
.
*Book before 1st of January 
Join our next kitesurf camp
Let's make memories
This week is all about progression, fun, nature, water & finding your water-friends
We have an awesome kitesurf camp waiting for you, full of sports, good meals, a comfortable stay, good company & of course progression! 
For all kitesurfers who love being on the water, we have the perfect place for you!
We offer every day sessions, progression, a luxury stay and an awesome group during your all-in kitesurf camp.
This kite camp is for all riders or yet-to-be kiteboarders who like to progress and enjoy a comfortable all-in kite holiday. If you are looking for progression in a fun, stimulating & safe environment, this is your spot!

Our Kitesurf Camp is based in Ofir, Esposende. Located just 30 minutes from Porto Airport, we are closer then you think. From most European cities, you arrive within just a few hours to Porto. With the great conditions of our spot there is no need to leave Europe for your kitesurf holiday!
Our house is in a natural area, full of water, pine trees & beaches. It's pretty, calm & full of adventurous watersport possibilities.
On Sunday we welcome you into our beautiful kite house to unpack and meet the group. The next Sunday we drop you off, feeling energized, relaxt & hopefully with a suitcase of memories and new friends.
This camp is for all levels & genders. Ideally we create a like minded group, full of kiters between 25 and 45 years young. This to create awesome friendships to last way longer than this camp.. We have space for 15 people in total.
Are you not sure our Kitesurfcamp is the place for you? Worried you may not fit in? Or that the water is too cold? Send us a message with your doubt, let's talk. If you need help deciding, please don't hesitate, just contact us!
What to expect
The spot & weather
Our kite house is located beach front at the Rio Cavado, in the natural park of Ofir. The kitespot is known as Esposende, but we stay on the other side of the river. Which has the best acces to the kitespots & beaches.
The area is quiet, we have empty beaches and wooden pathways to get around.
In the summer weekends it can be more busy with local tourists.
The North of Portugal is known for it's Port wine, Vino verde & has the beautiful cities Porto, Braga & Guimaraes.
There are easy flights to Porto from all over Europe, we are only 30 minutes from the airport & 40 minutes from the city.
We will pick you up from the airport on Sunday & that's when your kitesurf camp has started!
The North-North-West wind starts when the sun is getting strong. From May to September the wind season in Esposende is on. The wind is stable and with the NNW direction you can enjoy both the waves & lagoon.
The thermal winds make the wind-apps unreliable, we hope for at least 4 great kite days. But usually we have more!
The wind starts at lunch time and can be from 13 to 30 knots. We mostly kite with 20 knots and get a little extra in the late afternoon.
Kite rental sizes go from 6m to 12m + we have a few 15m for the light days.
We love this spot: a lagoon with flat water, tides that change the playground daily & waves on the other side of the dunes!
The lagoon is our mainspot for lessons & progression. Flat water helps your progression big time, it's time for new tricks!
The tides make the lagoon bigger & smaller and shallow & deep. We choose the best conditions for our session to get all the best.
With high tide, we have 2 bays with butttterflat water. Best for right-front tricks, great for left front too 😉
The lagoon is only a 10 minute walk from your bed.
Lessons take place on the lagoon, where we have boat surveillance and easy learning conditions.
But we also have waves! A real playground for the freeriders & waveriders as you have plenty of space. With the N-NW wind the kickers are fun for the right-front-jumpers. The closest wave spot is only 3 minutes from your bed. Easy, right?!
We call it: Forever spring!
While the days are sunny & windy, the temperature stays around 20 degrees. Find yourself a spot out of the wind and your bikini is definitely needed.
In the evenings it cools down, so it's easy sleeping. You'll need a jumper to stay comfy after the sun goes down.
The Portuguese waters are fabulous but fresh. The water temperature stays around 18 degrees. We advice to use 4/3 or 5/3 wetsuit.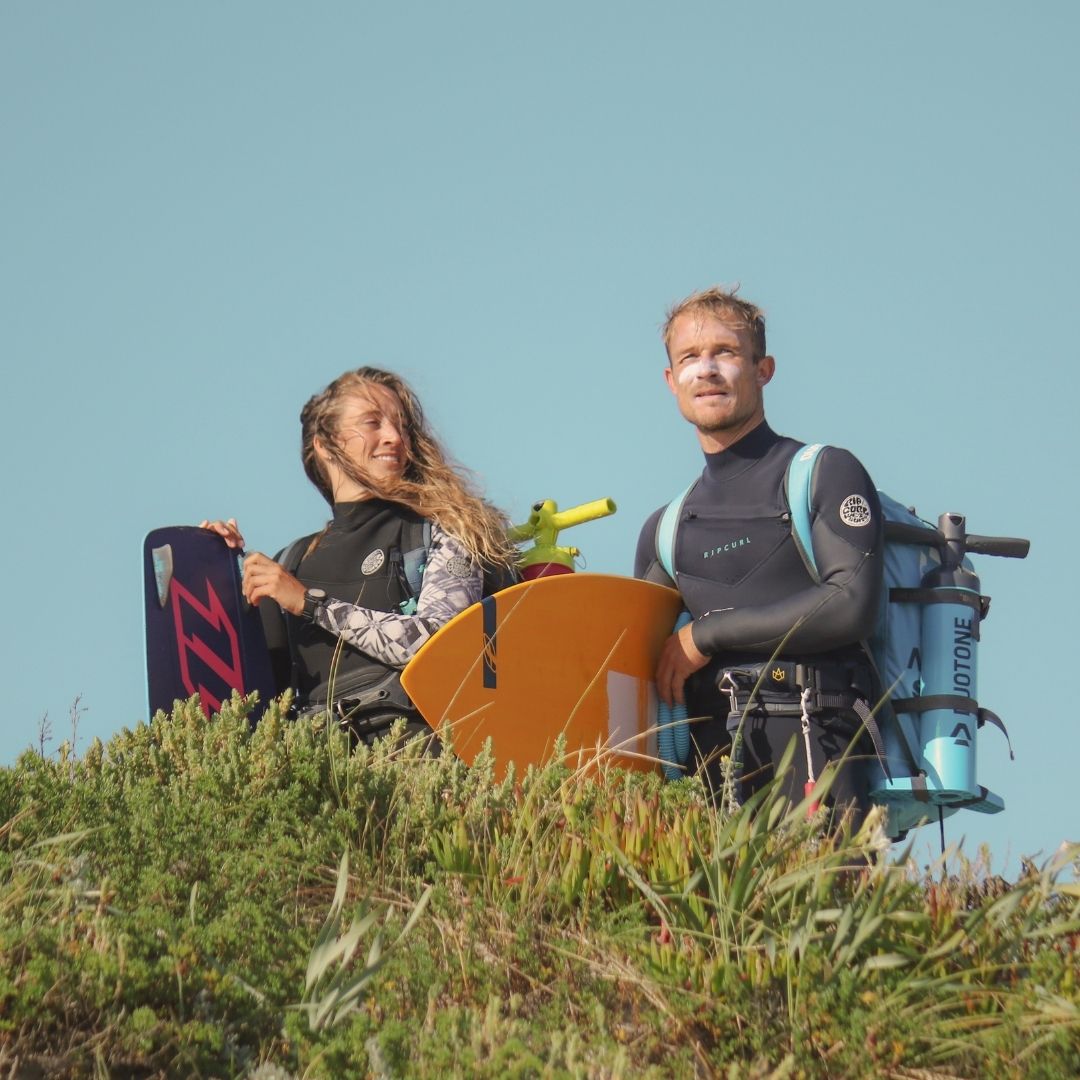 What's not included
Your to do list
Our kite villa & spot
looks good, right?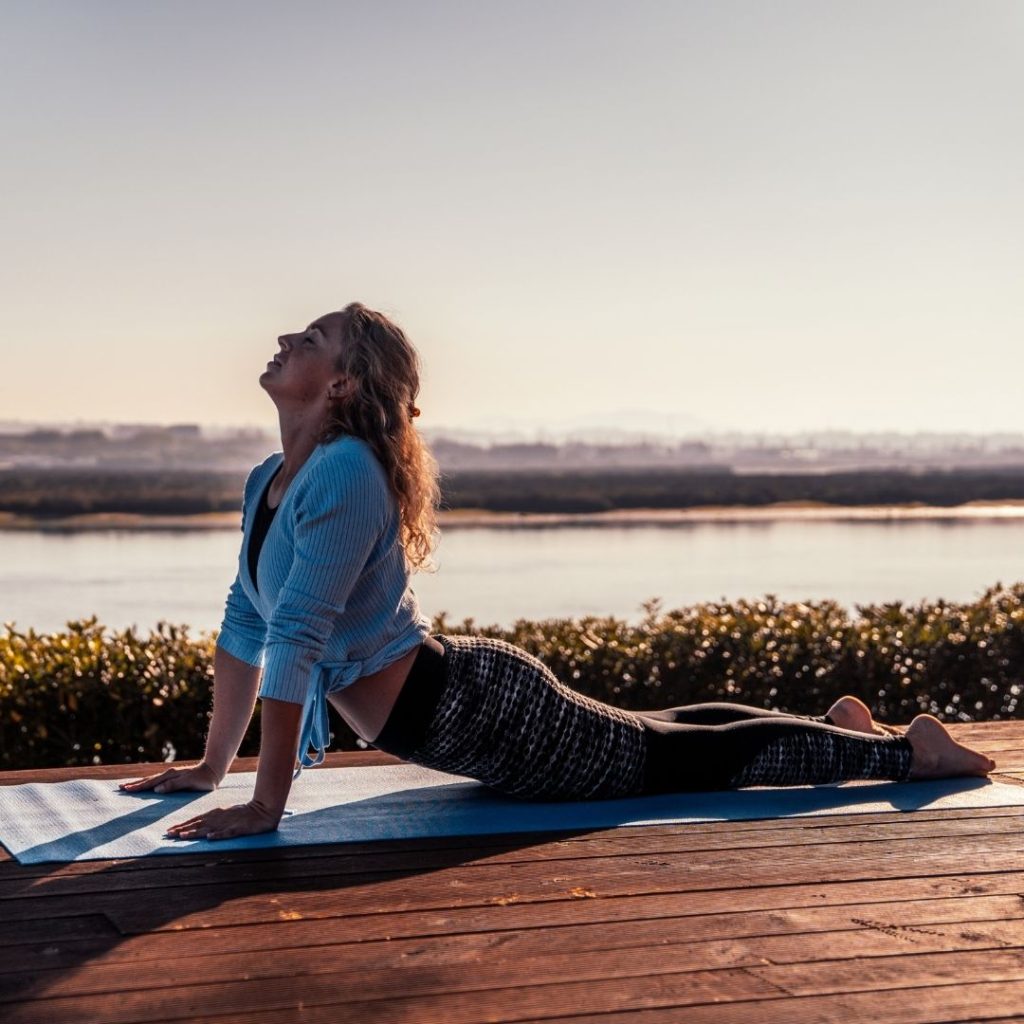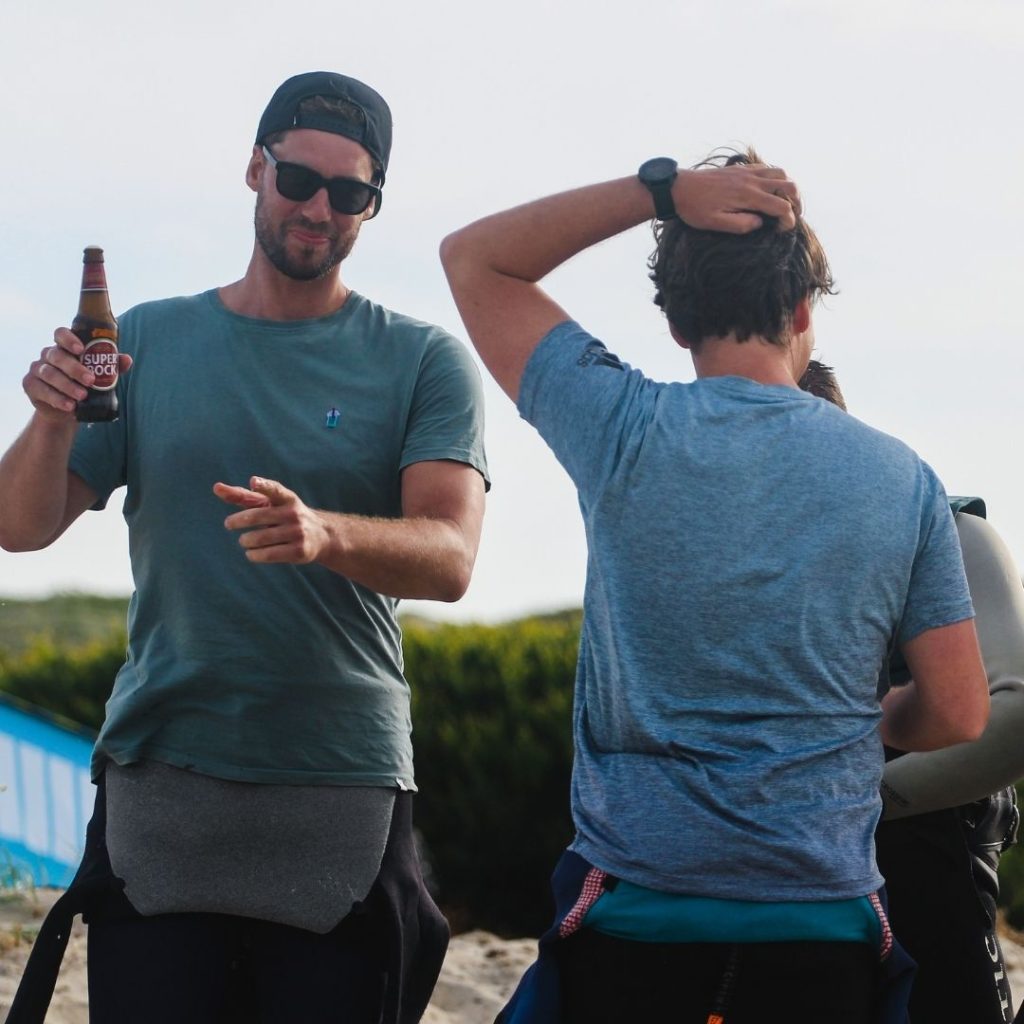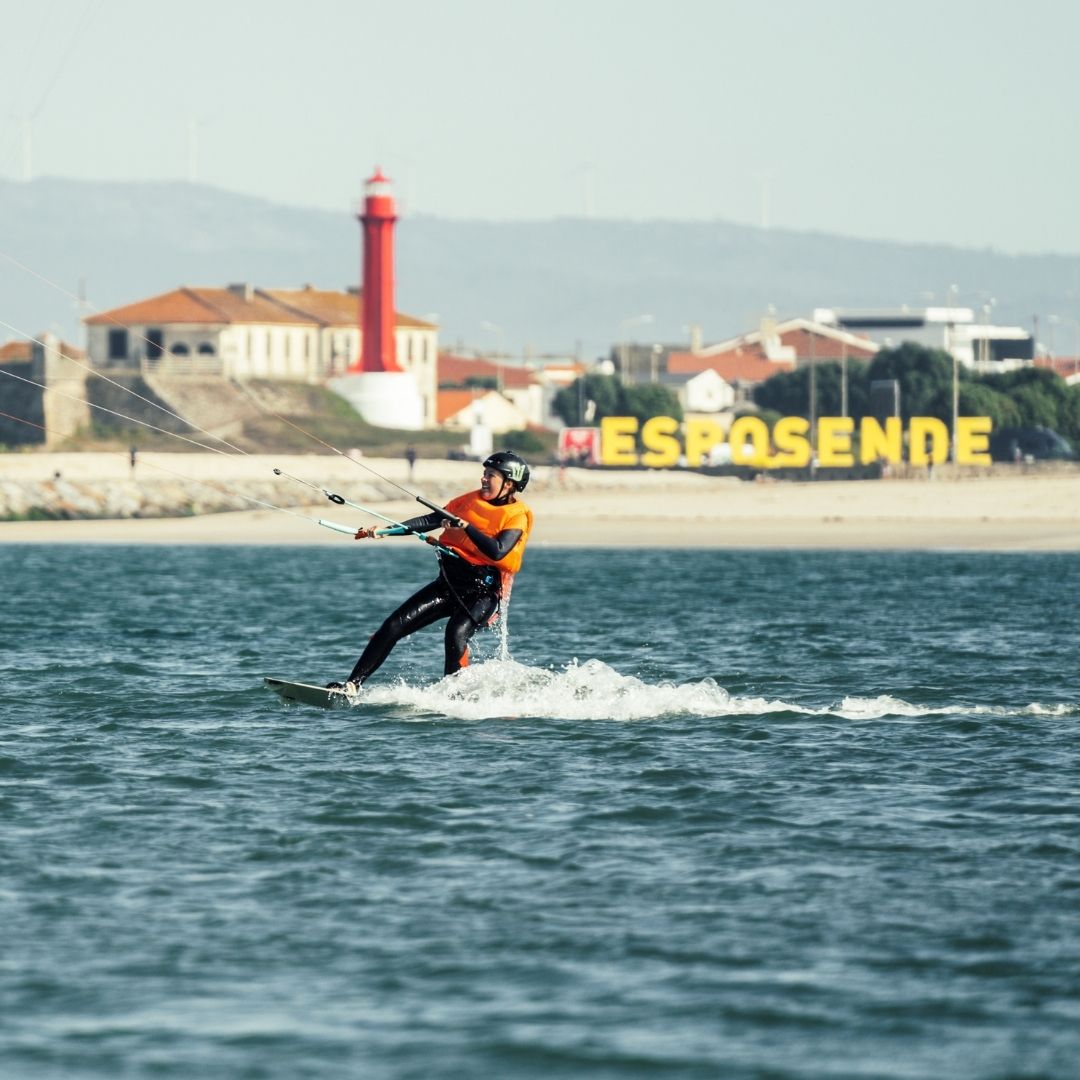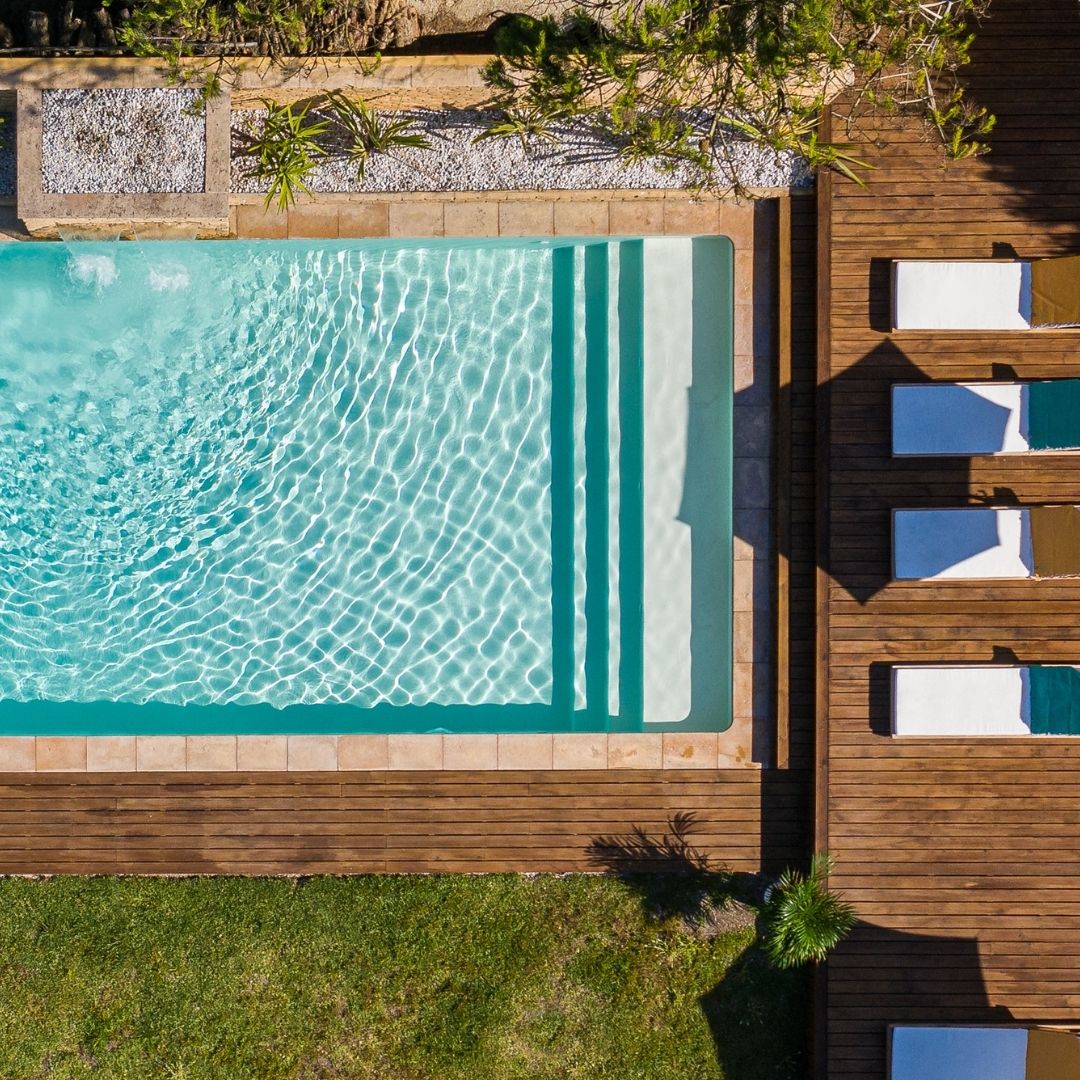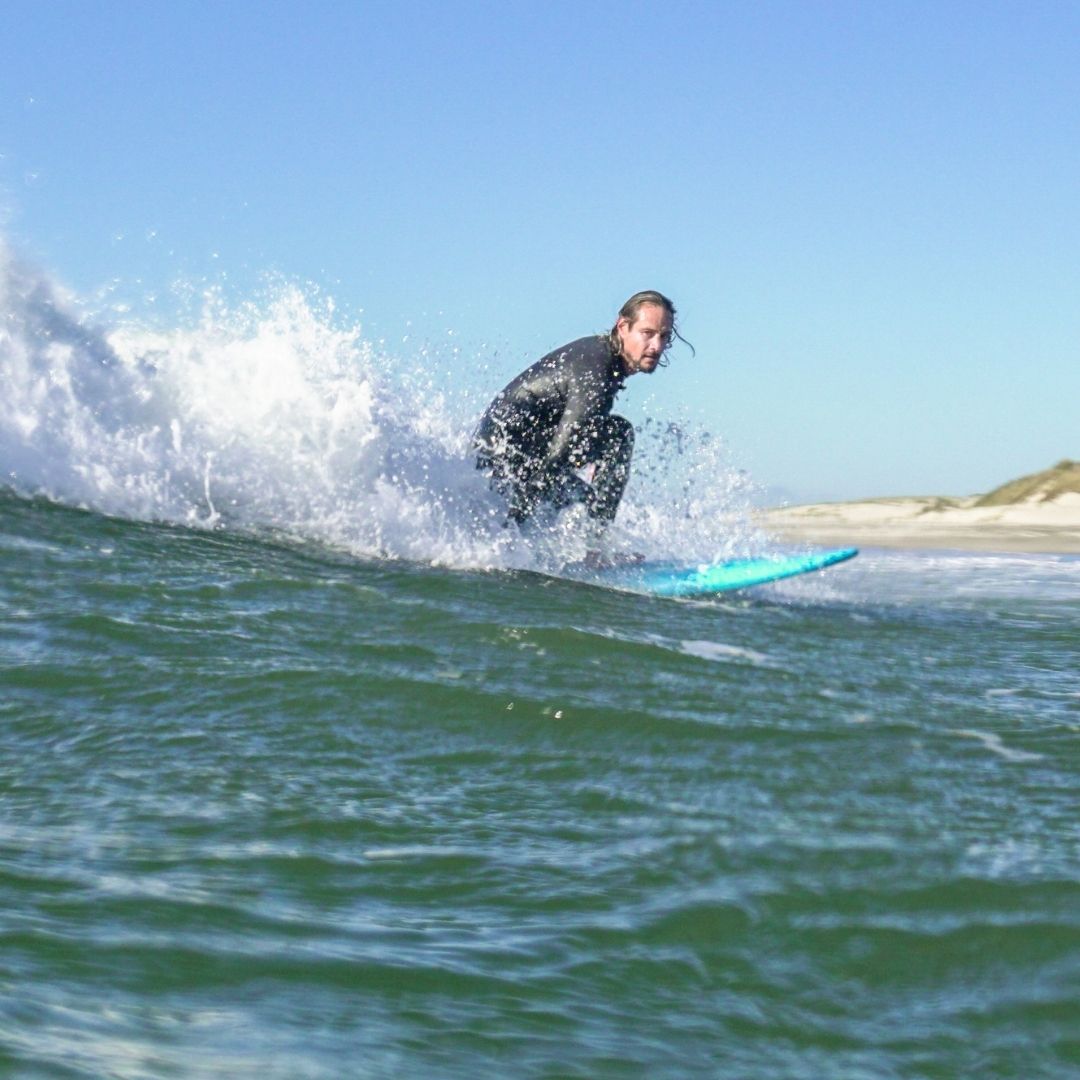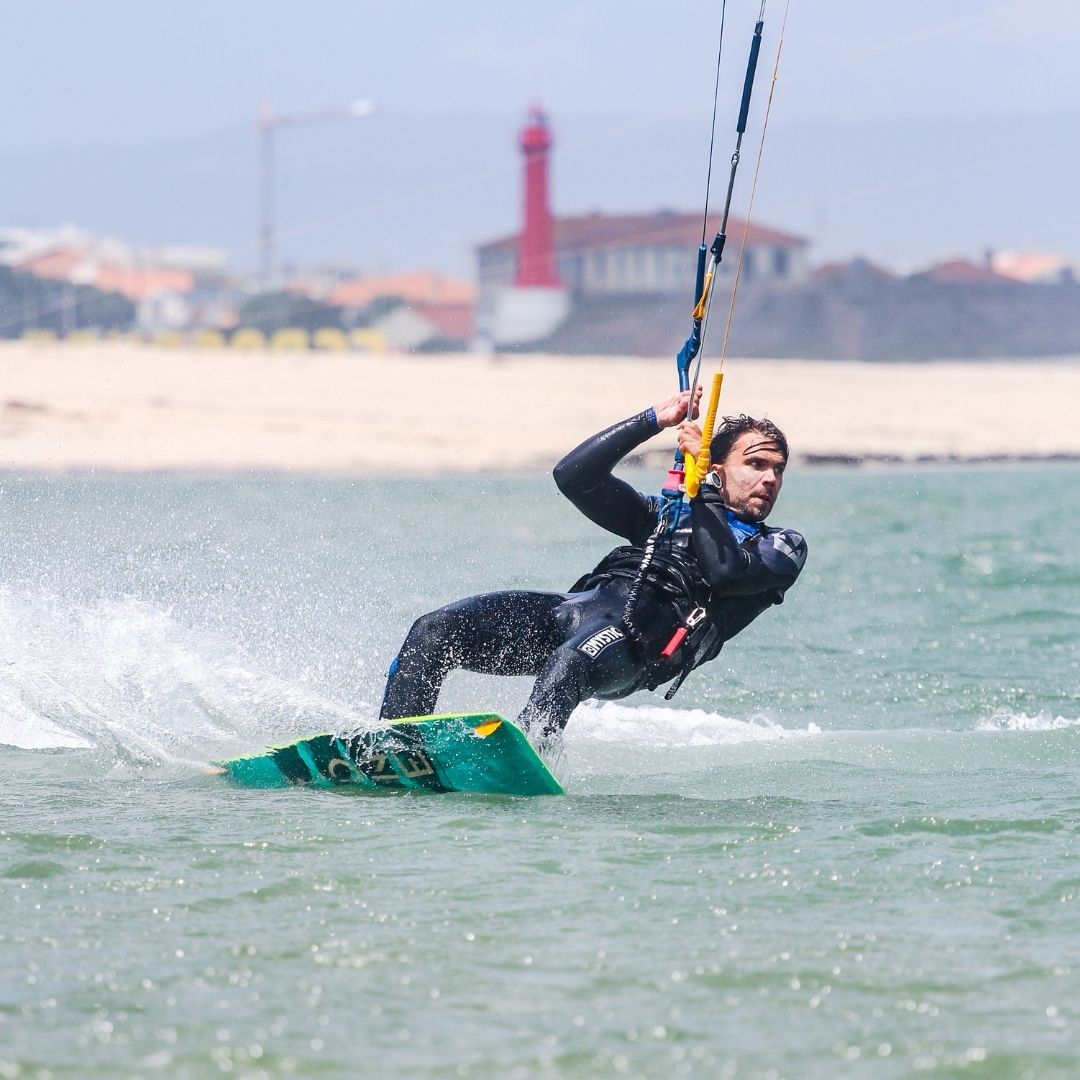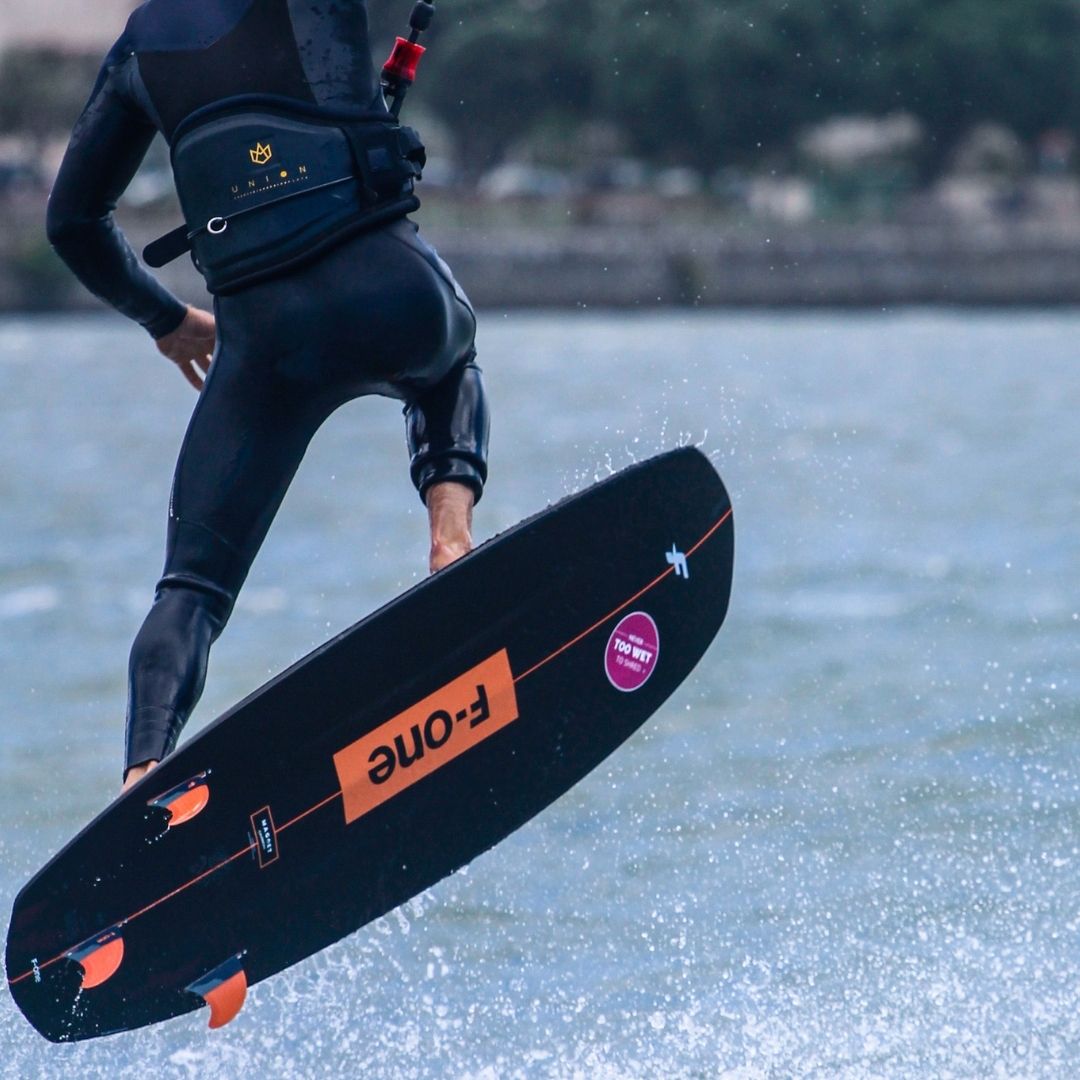 Packs
choose your room & pack
Single or Shared
Room options
Dorm room
–Mixed–
Ensuite bathroom
Skyroof
3 Single beds + 1 Double
Towels & beach towels
Amenities
€895
Shared room
Ensuite bathroom
Terrace
Single beds
Towels & beach towel
Amenities
€995
Private room
– SOLD OUT –
Private bathroom
Terrace
Double bed
Towels & beach towel
Amenities
€1495
Advanced
STANDARD PACK
=
ALWAYS INCLUDED
Advanced+
Full Kiteset
Kite/Bar/board
€275
(Sweet deal, right?!)
Beginner
10 hours of duo lessons
All gear included
€375
Semi-beginner
6 hours of duo lessons
All gear during lessons
+ Full kite set rental (kite/bar/board)
€400
All packs always include group coaching*, a progression plan, assistance on the beach, kite storage & even that unplanned boat–rescue 😉
We have great deals for lessons & gear rentals. If you are not sure which pack to choose, just write so on your booking form. You can add packs up to 10 days before the camp.
*For the coaching group we ask you to be able to ride upwind. If you can't just yet, please let us know, we can book in an extra private lesson to start with.
FAQ
For the kitesurf camps 
Can I come all by myself?
Yes Please do! Most of our guest are 'solo' travellers at the beginning of the week. You will make friends here before you know it 🙂
What wetsuit do I need?
The Portuguese waters can be freshhhh! p: 
We advice a 4/3 or 5/3 full suit.
For SUP you could use a shorty or swim wear.
Tip: Bring your own wetsuit. We have plenty but there's nothing as comfortable as your own 😉
I have a special diet. Can I join?
In general our locations are GREAT at providing all guests with delicious foods, even if you vegan, glutenfree, lactose free, allergic to bananas etc.
To be sure, please let us know your diet in your booking form (and be specific). We want to be sure we can provide to our standard.
Can I book private lessons?
Yes you can! The standard lesson packs include duo (kite) lessons.
If you want a private instructor, just tell us; we will make it happen 🙂
Private lessons can be booked for €70,- per hour. 
What does a typical day look like?
Hmmmm, it could be:
8 AM yoga on the deck
9 AM breakfast
Chill at the pool / Surf / Sup
1 PM lunch on the terrace
2 PM Kitesurf party on the spot! 
6 PM shower / aperol / nap 
7 PM dinner time
10 PM sleep / party / party in bed 
(most nights everyone is so tired and just wants to sleep at 10. It's funny what kiting does to you..)
My flight arrives after 7 PM..
No worries! Uber is about €40 or we can arrange a taxi for your pick-up for €60,-. 
We will keep a plate for you, if you're still hungry. 
The real deal starts on Monday morning, we look forward to meeting you!
Do I bring my own harness?
Your own is usually the most comfy, so if you have one and you like it: Please bring it!
If you don't have one: We got you!
Do I bring sunscreen?
Absolutely! 
The wind might take out some of the heat, but the sun is strong. Bring sunscreen for your face & body to keep you protected during sessions & at the pool. 
Can I prepare myself for the lessons?
Yess!
We love the way you think. There are lots of YouTube videos about kitesurfing & the basics. You can check out these to get the progression started! It's great to understand some of the theory before trying.
You can start with the wind window & safety, which are important to understand 🙂
Duotone has a great library of video's (for all levels) but you can start HERE