Upcoming camps
Choose your week
May 2024
Spain, 19th to 26th of May
Early Bird Deal = €75 discount*
.
*Book before 1st of November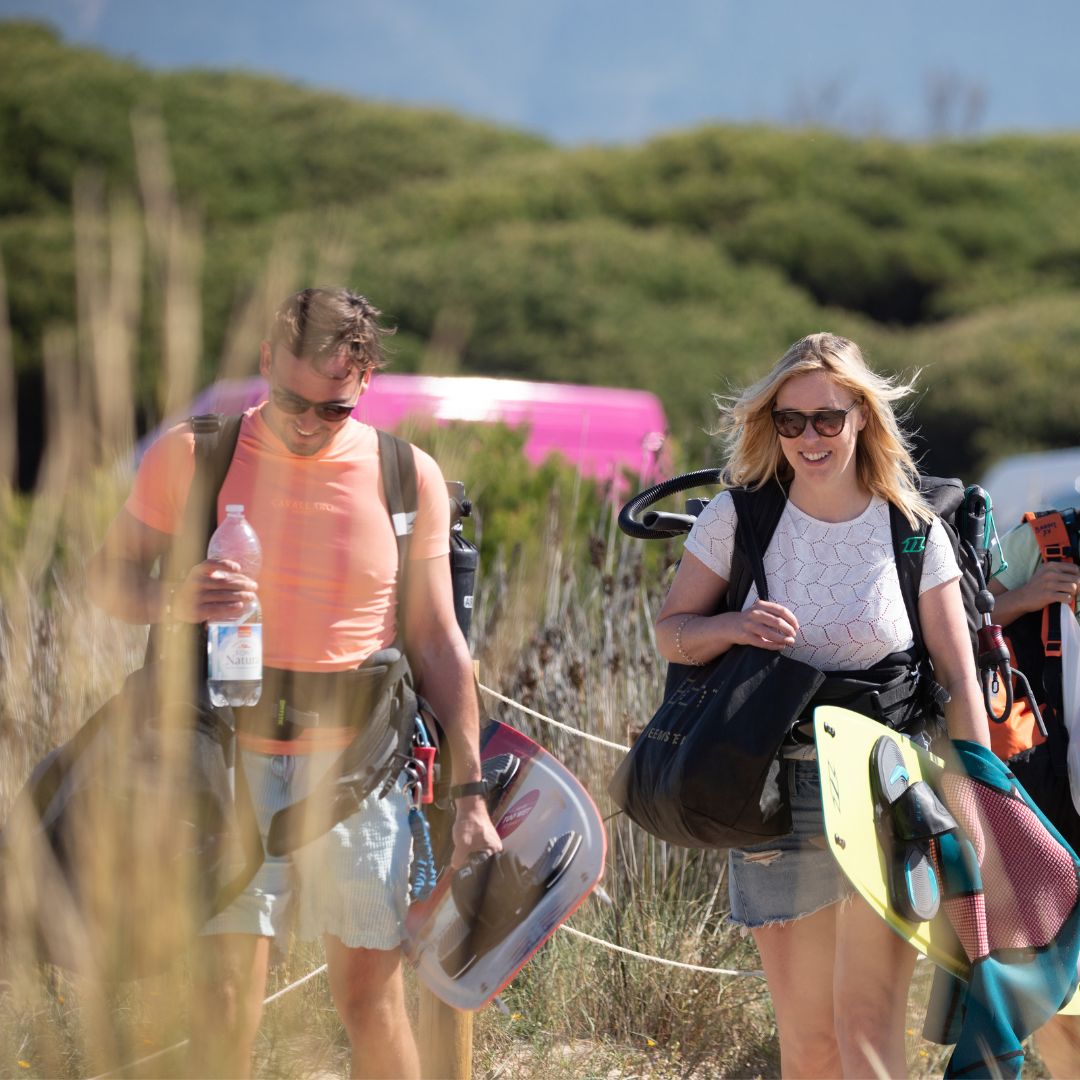 Join our next kitesurf camp
Let's make memories
The Kitesurf Camp Tarifa is a week full of progression, fun, beautiful nature, water & finding your water-friends
We have an awesome week waiting for you, with loads of sports, good meals, a comfortable stay, good company & of course progression! We will be catching all the best of Tarifa in one week. 
For all kitesurfers who love being on the water, this is the place for you!
This Kitesurf Camp is in Tarifa, Spain. Tarifa is know for it's strong winds & has about 300 days of wind per year. That means we will surely make good hours on the water. The wind Mecca of Europe is also a very cute, fun, vibrant little town that brings a lot of awesome things together; kitesurfing, nature, pretty beaches, great atmosphere & a cool nightlife.
On Sunday we welcome you into the beautiful hotel to unpack and meet the group. The next Sunday we drop you off, feeling energized, relaxt & hopefully with a suitcase of memories and new friends.
The Kitesurf Camp Tarifa is mainly focussed on intermediate & advanced kitesurfers of all genders. Ideally we create a like minded group, full of kiters between 25 and 50 years young. This to create awesome friendships to last way longer than this camp.. We have space for 16 people in total. 
Are you not sure this kitesurf camp is the place for you? Are you older or younger than 25/50? Worried you may not fit in? Or that the water is too wet? Send us a message with your doubt, let's talk. If you need help deciding, please don't hesitate, just contact us!
What to expect
The spot & weather
Once you've been in Tarifa, you will surely coming back. There is something special about this little town.
The South of Spain is beautiful, has character, amazing nature & you can feel people here are living a good life.
From Balneario beach you can see the mountains of Morocco on the other side of the ocean.
The beaches are wide, the sunsets are pretty & it seems that everybody here loves water sports.
There are flights to Malaga from all over Europe, we are about 2 hours from the airport.
Tarifa has over 300 days of wind in 2 different directions; the Levante & the Poniente.
The levante wind is off shore and can be mighty strong! Bring your small kites and go wild 😉
Poniente is more smooth and can be from 12 to 25 knots.
For offshore conditions there are rescue boats available. You can pre-buy a card, for €25,- for 1 rescue and 5 rescues for €45,-.
Our main spots are Playa Los Lances & Valdevaqueros.
Los Lances is a wide and long beach where you can always find yourself a nice spot to set up.
With Poniente or strong Levante we might check out Playa Chica, Balneario, Palmones, Caños de Mecca and more. Let's see where the wind takes us!
We check out different spots depending on the wind conditions (and beach bars;))
We love it: Sweet Summer Spring!
But you can expect a bit of everything. Sunny, 20 to 30 degrees, some days it can be a bit more grey. (But who really cares, when you have wind… ;)) Tarifa will be your sunshine no matter what. 
Bring your shorts, bikini, hoodie & jeans. We will give you a weather update a few days before the kitesurf camp starts to make sure you bring the right essentials.
What's not included
Your to do list
Our kite hotel & spots
looks good, right?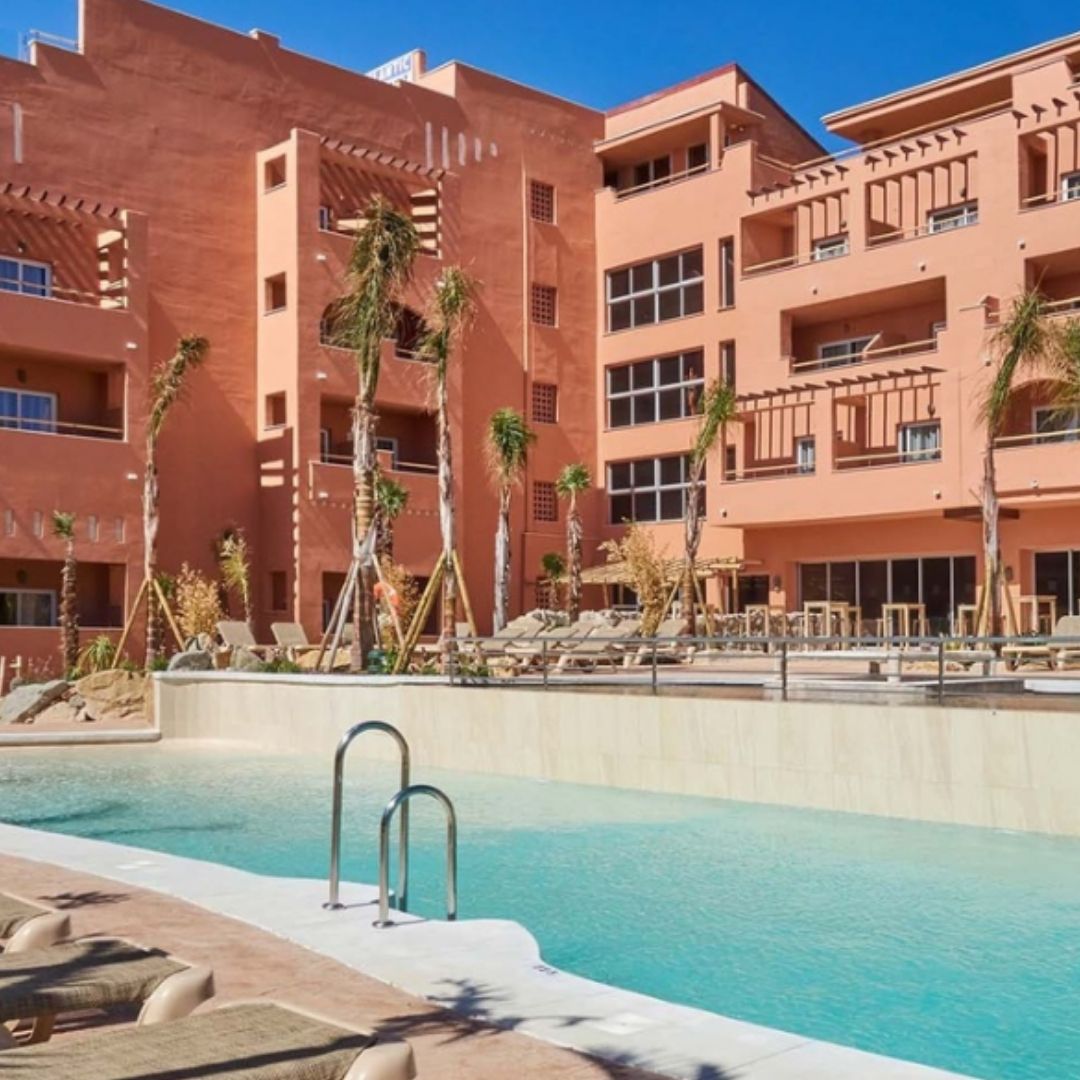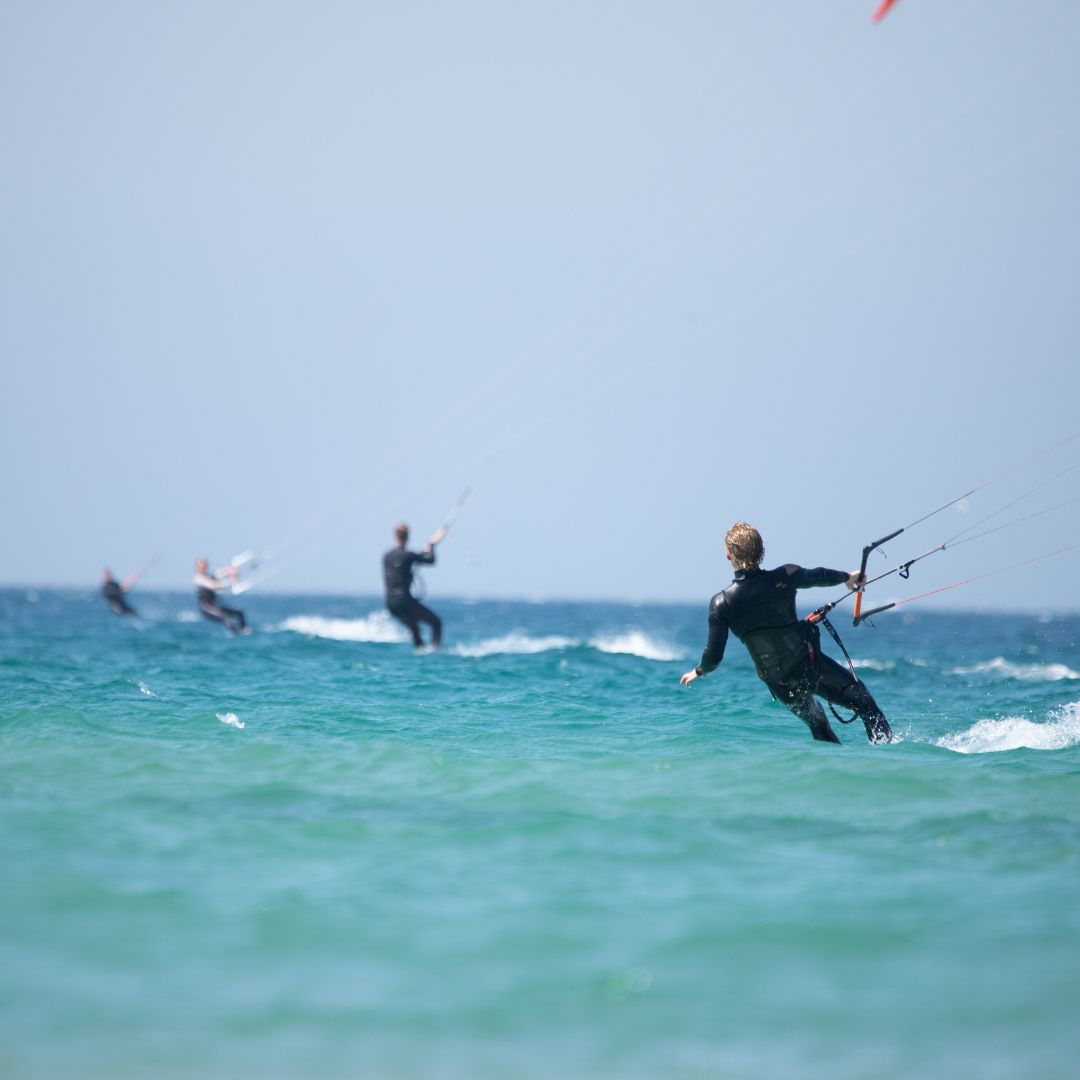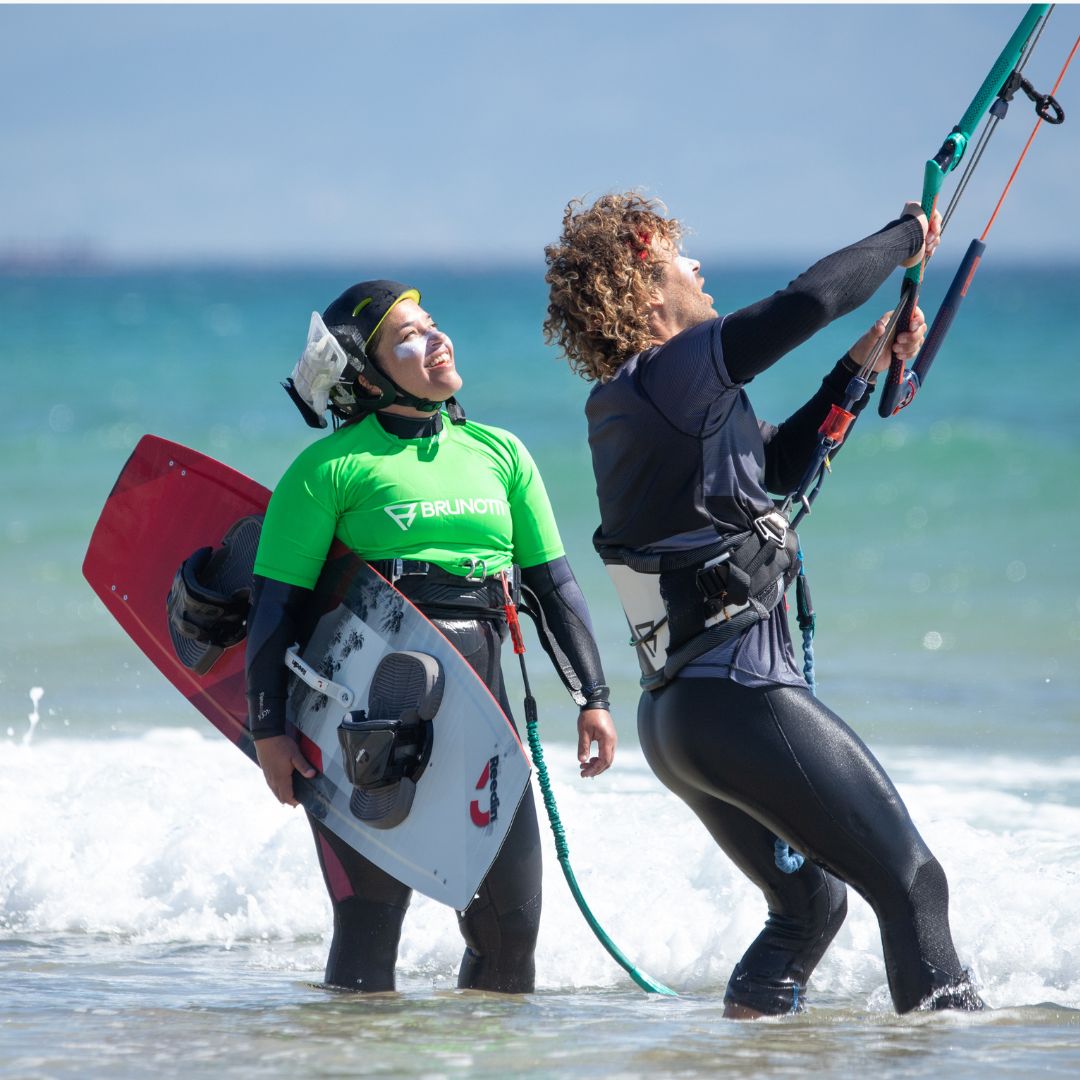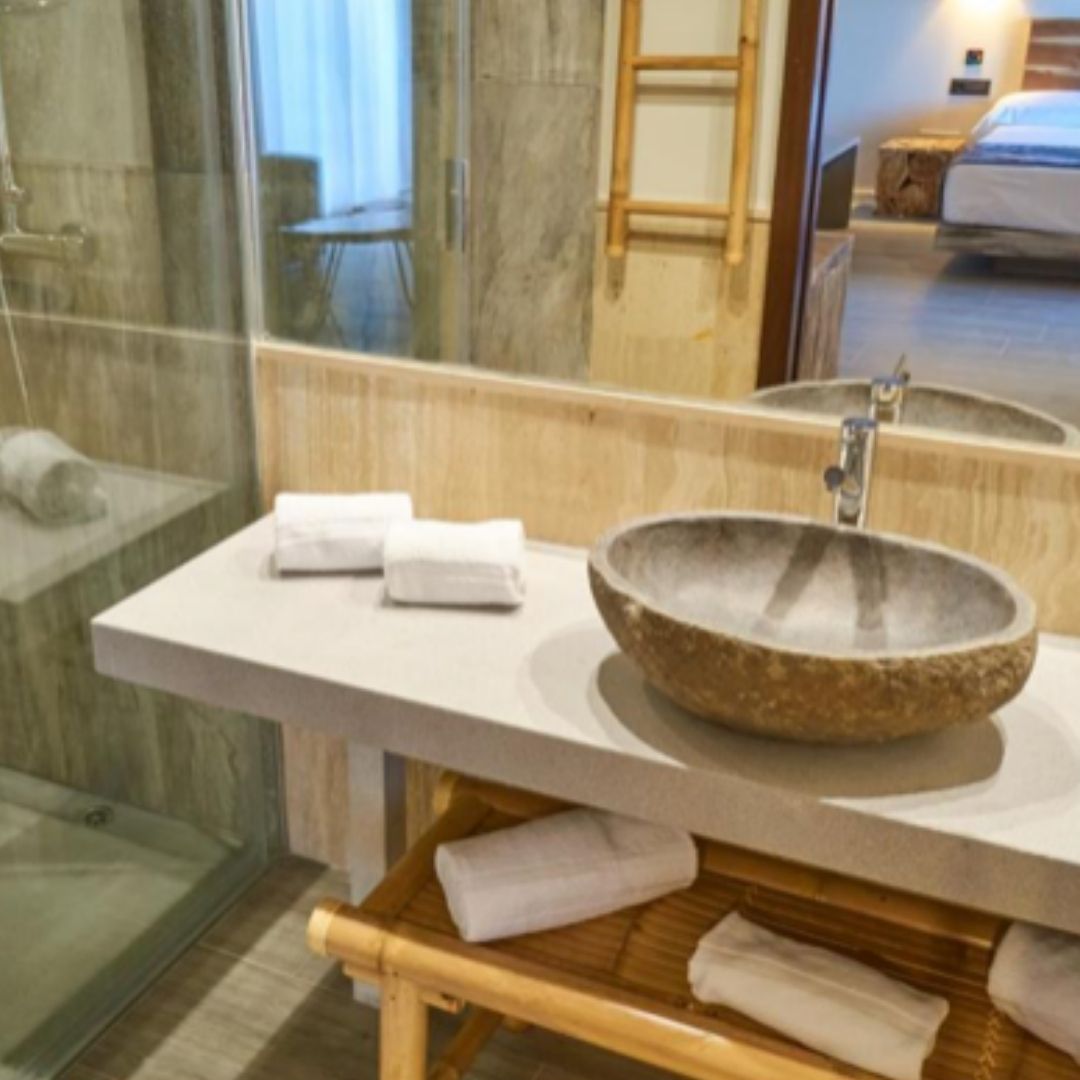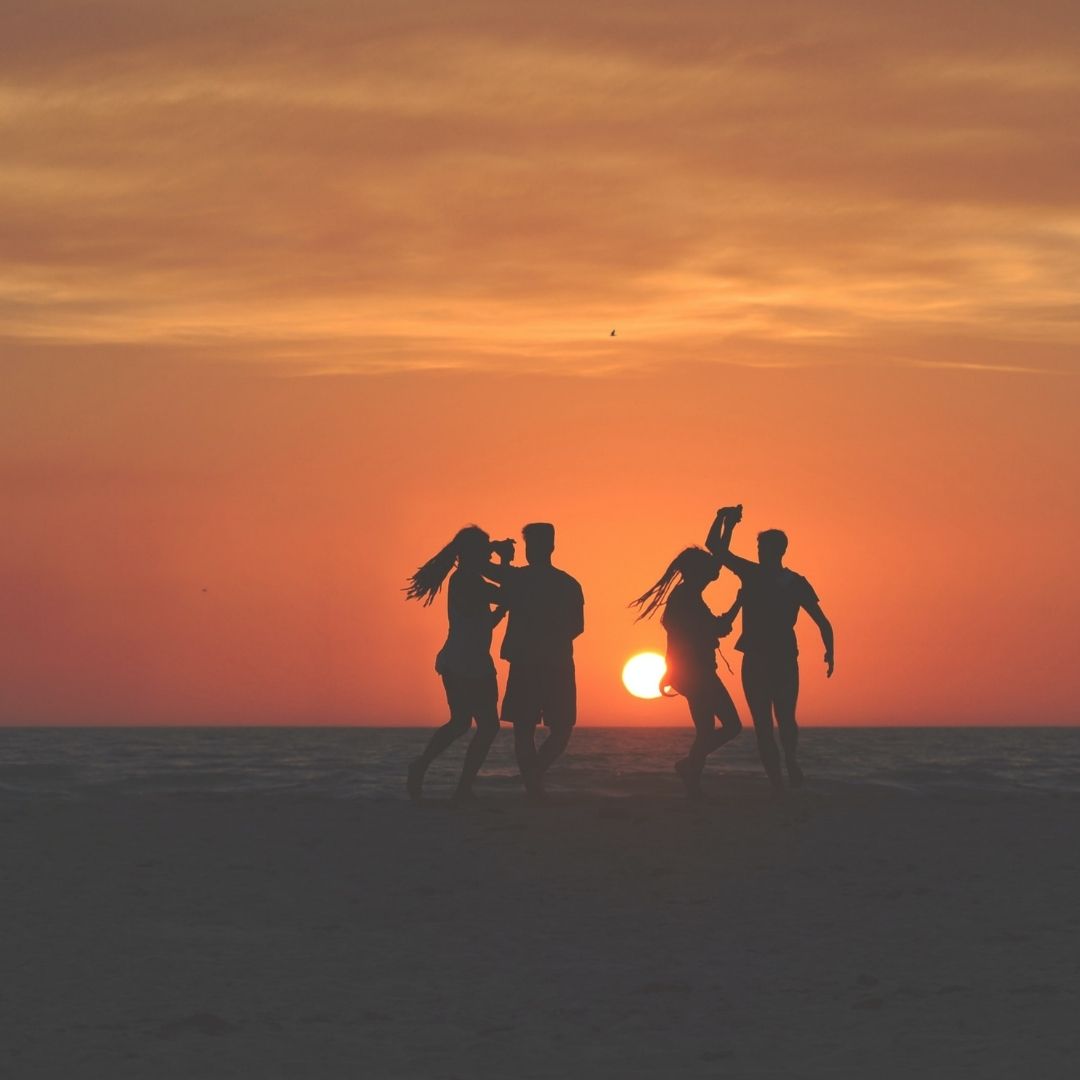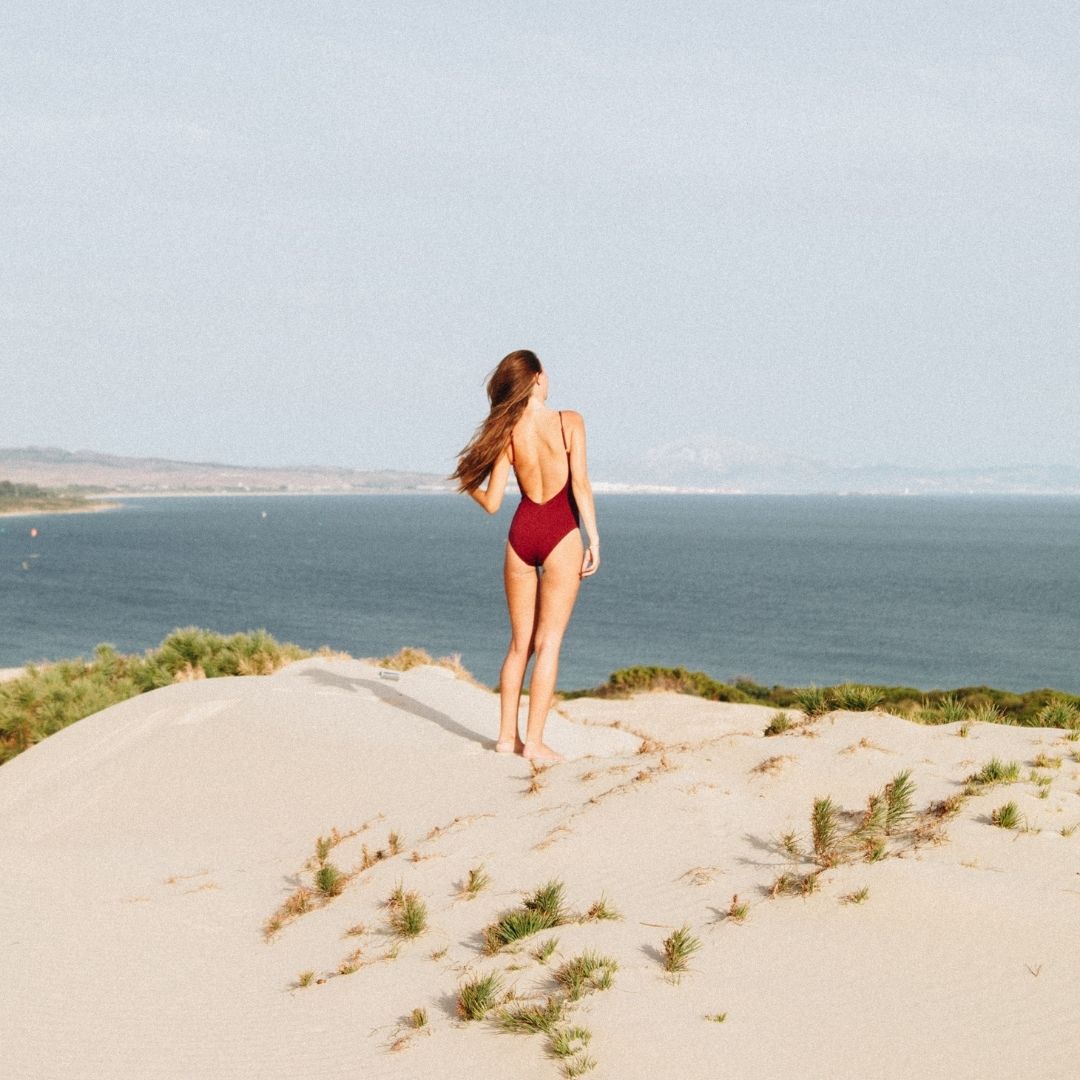 Packs
choose your room & pack
Single or Shared
Room options
Shared room
Ensuite bathroom
Terrace/balcony
Single beds
Towels & Amenities
Aircondition
Fridge
€995
Private room
Private bathroom
Terrace/balcony
Double bed
Towels & Amenities
Aircondition
Fridge
€1275 
Advanced
STANDARD PACK
=
ALWAYS INCLUDED
Advanced+
Full Kiteset
Kite/Bar/board
7 days
€375
Beginner
10 hours of duo lessons
All gear included
€400
Private lessons
Book per hour
Private lessons
All gear included
€65 per hour
All packs always include group coaching*, a progression plan, assistance on the beach & kite storage.

We have great deals for lessons & gear rentals. If you are not sure which pack to choose, just write so on your booking form. You can add packs up to 10 days before the camp.
*For the coaching group we ask you to be able to ride upwind. If you can't just yet, please let us know, we can book in an extra private lesson to start with.
Whale Watching
2 hours
Small boat tour
€65
(minimum of 8 people)
Extra yoga
1 hour group session
€15 p.p. (minimum of 5 people)
1 hour private class
€50
FAQ
For the kitesurf camps 
Can I come all by myself?
Yes Please do! Most of our guest are 'solo' travellers at the beginning of the week. You will make friends here before you know it 🙂
What wetsuit do I need?
Some days you need 4/3, other days a 4/3 and some days a shorty is more than enough… Spring in Spain has many faces as the different wind directions influence the weather.
Tip: Bring your 4/3 wetsuit and maybe a shorty. Or just bring whatever you have and take a few extra crashes when it get's too hot. 
If you want to rent a suit; let us know!
I have a special diet. Can I join?
In general our locations are GREAT at providing all guests with delicious foods, even if you vegan, glutenfree, lactose free, allergic to bananas etc.
To be sure, please let us know your diet in your booking form (and be specific). We want to be sure we can provide to our standard. 
Can I book private lessons?
Yes you can! The standard lesson pack includes duo (kite) lessons.
If you want a private instructor, just tell us; we will make it happen 🙂
Private lessons can be booked for €70,- per hour. 
What does a typical day look like?
Hmmmm, it could be:
8 AM yoga on the deck
9 AM breakfast
Chill at the pool / Surf / Sup
1 PM lunch on the terrace
2 PM Kitesurf party on the spot! 
6 PM shower / aperol / nap 
7 PM dinner time
10 PM sleep / party / party in bed 
(most nights everyone is so tired and just wants to sleep at 10. It's funny what kiting does to you..)
My flight arrives after the last pick-up..
There is a bus from Malaga to Algeciras (and Tarifa) which takes about 2/2,5hrs to Algeciras. We can pick you up from there, or at the bus stop in Tarifa.
Please let is know your flight times ASAP so we can make it as smooooth as possible.
The real deal starts on Monday morning, we look forward to meeting you!
Do I bring my own harness?
Your own is usually the most comfy, so if you have one and you like it: Please bring it!
If you don't have one: Let us know what you need!
Do I bring sunscreen?
Absolutely!
The wind might take out some of the heat, but the sun is strong. Bring sunscreen for your face & body to keep you protected during sessions & at the pool.
Can I prepare myself for the lessons?
Yess!
We love the way you think. There are lots of YouTube videos about kitesurfing & the basics. You can check out these to get the progression started! It's great to understand some of the theory before trying.
You can start with the wind window & safety, which are important to understand 🙂
Duotone has a great library of video's (for all levels) but you can start HERE